Paid, Technical and Content Audits
Our belief is that successful digital marketing campaigns are made up of building blocks and channels. Building blocks are audits and they are essential to maintaining a digital presence. Channels give marketers a medium for potential customers to receive and consume your marketing efforts.
These blocks and channels come together to form the foundation of a digital marketing strategy. Each marketing channel relies on the success of the blocks. Each block relies on the success of the marketing channels.
Ensuring that your blocks and channel strategies are aligned is vital for success. We approach every engagement to keep your audits  and channels top of mind throughout our work.
Our belief is that successful Digital Marketing campaigns start with building blocks and that these blocks are essential to developing and maintaining a digital presence. These are the five main building blocks that help form the foundation of a digital marketing strategy.
Our Google audit will provide you with a detailed review of your Google Ads (formerly known as AdWords) performance, by focusing on:
Why Get A Google Ads Audit?
Do you have a sneaking suspicion that your Google Ads (AdWords) campaigns could be doing better?
Any and all of these are great reasons to use the Google Ads audit to see how your PPC metrics stack up against best practices.
A Facebook ad audit is a thorough evaluation of your current Facebook marketing efforts. We will provide you with:
Why Get A Facebook Ads Audit?
Facebook's ad platform gives you a wealth of information on your potential customers and dozens of ways to reach them. It's a great place to introduce your business to prospects you'd never have found otherwise, and sell to the ones who already love your brand.
But with its growing number of targeting options and ad types, and an ever-changing interface, Facebook ads can be frustrating. It's easy to waste your advertising spend, chalk it up as a failed experiment, and walk away.
We don't want to see you miss out on an opportunity to grow your business. That's why we created the Facebook Ads Audit.
The Facebook Ads Audit analyzes your Facebook Business account, using a combination of best practices and recent performance data to identify existing inefficiencies and surface new opportunities. 
Use your report's insights to find out where you stand, then optimize your Facebook account and earn more sales and leads through Facebook Advertising.
We use proprietary crawling technology to crawl through website and look for technical issues that could inhibit ranking, crawling or indexing of website. Includes PageSpeed Audit and Mobile Friendly testing. 
Some common issues that a technical website uncover are:
Utilizing a variety of  tools, Braveheart Digital Marketing will analyze up to to five competitors to learn what's already in place and make appropriate business decisions that help you to reach more people efficiently and effectively.
Two of the questions we will answer are:
Building on the work in the competitive analysis, in a content audit Braveheart Digital will identify:
If you are looking to get started with an assessment of your website, contact us today about our auditing services!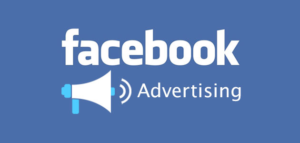 Definitive Guide To Building Your Brand Presence on Facebook Facebook dominates social media, and that's why both B2B and B2C companies must have a strong
Read More »