LinkedIn: the Number One Network for B2B Marketers
In the last couple of years, LinkedIn has transformed from merely a professional networking and job-seeking site to the number one channel for content distribution and amplification in the B2B market according to data recently released by Microsoft.
Some key metrics that Microsoft released about LinkedIn:
LinkedIn Helps You Grow Your Business.
Using LinkedIn to share and amplify content is part of every B2B marketers playbook.
It's really difficult to be successful on LinkedIn without putting dollars behind your content. That is why 80% of B2B businesses sponsor or boost their content and 96% of marketers using the platform to distribute content.
Importance Of Keeping Your Page Updated
Most companies focus on putting out thought leadership content on LinkedIn. While that is really important, it is really interesting to see this data from LinkedIn.
Brands that post weekly to their LinkedIn page grow 7x faster than companies that post infrequently.
Advertising On LinkedIn Increases Perception
If you have ever thought that adverting on LinkedIn was expensive or not worth it, this should change your mind. Brands that advertised on LinkedIn saw a 10 to 15 percent rise in short-term sales performance. That is a huge bump!
If you need help amplifying your website content via social media, contact Braveheart Digital Marketing. We're a social media agency in Manchester NH that can help you reach your target audience and achieve your marketing goals. Contact us today to learn more!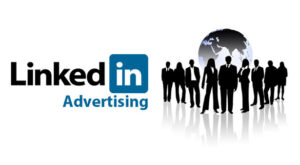 LinkedIn: the Number One Network for B2B Marketers In the last couple of years, LinkedIn has transformed from merely a professional networking and job-seeking site
Read More »