Digital Marketing Services
Our belief is that successful Digital Marketing campaigns start with building blocks and that these blocks are essential to developing and maintaining a digital presence. These are the four main building blocks that help form the foundation of a digital marketing strategy.
Our Google audit will provide you with a detailed review of your Google Ads (formerly known as AdWords) performance, by focusing on:
A Facebook ad audit is a thorough evaluation of your current Facebook marketing efforts. We will provide you with:
Braveheart Digital has more than 15 years of experience developing and implementing SEO strategies, including over 10 years of experience building audiences, increasing traffic and visitor engagement for Fortune 100 companies.
Our SEO focus is on results and ROI and some of our success stories include:
A high-performing paid search marketing strategy is essential for a strong, integrated marketing campaign. As the online search environment becomes increasingly competitive, rankings and real estate gained through a well-planned paid search program are key to a strong online presence.
The paid search experts at Braveheart understand the vital role that paid search (PPC) ads play in a successful search engine marketing strategy.
Our PPC services include keyword research and selection to ensure that your campaigns are leveraging the most relevant and sought-out content, and creative development to assure customized and innovative writing to help maximize click-through and conversion rates.
According to Digital Insight's breakdown of social media usage, on a monthly basis there are 1.28 billion active Facebook users, 225 million active Twitter users, and 40 million active Pinterest users.
That's why four out of five of today's marketers view social media networks as critical distribution channels for their content. We develop strategies that put your content on the platforms that your customers use
If you are looking to grow your following on social media and turn those followers into customers, contact us about our social media marketing services.
Our seven-step content marketing process, we help clients strategize, develop, and execute effective their content marketing campaign.
If you are looking to increase your website traffic, leads and sales, contact us today about our Digital Marketing services!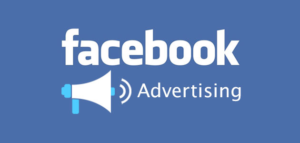 Definitive Guide To Building Your Brand Presence on Facebook Facebook dominates social media, and that's why both B2B and B2C companies must have a strong
Read More »