Are You Failing To Reach 83 Percent Of Your Target Audience?
Earlier this week I came across this great infographic from Andrea Stenberg at the Baby Boomer Entrepreneur on how to repurpose your content. Her tag line is "Create it once, use many times".
What struck me about the infographic was the number of different ways that content can be delivered to your target audience.
Andrea identified six ways to take a blog post and repurpose the content into different formats. They are:
●  Original blog post – Written
●  Use image)s) from blog and post to Pinterest or Instragram – Image
●  Create powerpoint presentation and upload to Slideshare – Presentation
●  Turn slideshare into video and share on YouTube – Video
●  Take audio of video and turn into podcast – Audio
●  Turn presentation into Infographic – Image
The vast majority of marketers only take the first step, which is creating the blog post. But the takeaway from the list is that if the written version is the only version you produce, you will miss out on reaching 83% of your target audience.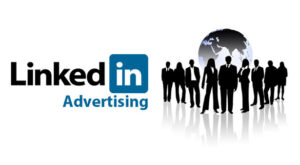 LinkedIn: the Number One Network for B2B Marketers In the last couple of years, LinkedIn has transformed from merely a professional networking and job-seeking site
Read More »