The Three Traffic Sources For Startups
A good growth rate during YC is 5-7% a week. If you can hit 10% a week you're doing exceptionally well. If you can only manage 1%, it's a sign you haven't yet figured out what you're doing. A 5%-7% weekly growth rate is extremely aggressive but if you want your start-up to get traction in the market, it's a good growth number to aim for..
The big question then is "how do you do that"?
There are three sources of website traffic for a startup. In order to be successful and meet Paul Graham's growth target you need to master at least one of these, if not two of these traffic sources.
The first traffic source that most start-ups use is paid traffic. Paid traffic gives you time to allow your other traffic channels to grow and evolve. It allows you to get product market fit, find those those first customers and find out if you have product market fit.
The most common paid traffic sources are Google Adwords (PPC), Facebook ads, display ads, retargeting, paid influencers and paid content promotion.
With paid traffic you are able to contribute content and engage with the audience. You might be able to control the conversation, but you do not own anything else (data, relationship, creativity, etc. etc.). Hence the name rented traffic.
Without the initial steady stream of visitors from paid traffic, you might never get enough data to growth hack your way to success. That is why paid traffic is the most important traffic source for many startups. Over time, that might change, but it is rare to see a startup succeed who does not buy their initial visitors.
The second most common traffic source is owned traffic. Owned traffic is traffic from properties that you own. You own the customer relationships. You make the decisions around content, creativity and evolution. The more owned properties you have, the more chances you have to drive traffic to your website.
Examples of owned properties are websites, blogs and customer forums. Social media properties like Facebook, LinkedIn, Pinterest and Twitter can also be considered as "owned sites".
One of the most overlooked owned traffic sources is your email list. You have total control over the timing of the messages you send to your subscribers. And when you click "send," your messages get delivered straight to them.
The challenge for start-ups is that owned traffic takes time. It takes time to organically grow a following via social media or build an email list. That is why owned traffic is usually the second traffic source that startups tackle.
The third traffic source is Earned or influenced traffic. This traffic is online word of mouth, usually seen in the form of mentions, shares, reposts, reviews, recommendations, or content picked up by 3rd party sites.
It is traffic source that you cannot directly control. For example you cannot directly control whether people will "Like" you on Facebook, follow you on Twitter, and then visit your website and become your customer. Nor can you control whether a a piece of content you have produced goes viral.
Earned traffic also includes organic traffic from search engines. Traffic from organic search is considered earned traffic as you cannot control how much traffic the search engines can send you. But like other influenced traffic you can impact this by following SEO best practices.
The challenge for startups with earned traffic is that it is too difficult to predicate, especially in the early stages. You cannot build a growth strategy hoping that you make it to the front page of Hacker News or Business Insider. That is why this is usually the third traffic channel that startups focus on.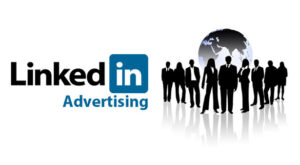 LinkedIn: the Number One Network for B2B Marketers In the last couple of years, LinkedIn has transformed from merely a professional networking and job-seeking site
Read More »