Definitive Guide To Building Your Brand Presence on LinkedIn
A strong LinkedIn presence is essential for every company—not just those involved in B2B marketing. To build an effective brand presence on LinkedIn, consider the following LinkedIn assets:
LinkedIn Company Profile Page
Your company profile page (like the Evernote sample below) is where a user lands when he or she searches for your company or clicks on its logo from
another user's profile. Company profile pages are a free LinkedIn service that provide business owners a venue to showcase his or her brand.
Because this is your company's primary landing page on LinkedIn, it's very important to insure the images and messages you choose properly represent your brand.
The logo informs users about your company in a small thumbnail, which is attached to almost any action
that you make across the platform—from posting a job opening to sharing a corporate news announcement.
Larger than the logo, the header sits at the top of your company profile page and offers companies more real estate to showcase creatively. Your header image can include brand messaging, campaign promotions, product images, or your staff (as the above image from Luxottica demonstrates), and it can also be frequently changed to reflect exciting and seasonally relevant company updates.
The about section beneath the header is your opportunity to describe your company, providing other LinkedIn users and potential clients insight into your company's products and mission. Consider Microsoft's Company Page below:
Microsoft's profile details the company's goal (to empower other people and organizations with technology), how that goal is currently achieved (through collaborative ideas), and what the company provides to potential employees (an outlet to answer curiosity, passion, and ambition with quality tools, a resourceful community, and flexibility).
If you can provide detailed answers about your company to potential clients, then those clients will know exactly what your company does and how it can help them achieve their personal and professional goals.
Like Twitter, Facebook, and other social platforms, LinkedIn allows your company the ability to share posts. Posting on LinkedIn is a key way to build followers and fuel your paid advertising efforts. These posts can include text, images, links, non-native videos and slide decks.
The image below demonstrates L'Oreal's social prowess; the company links to content on flipboard.com and Youtube.com within its LinkedIn posts.
Because LinkedIn is seen as a professional network, your content mix and tone should be professional and engaging. Additionally, we have found that educational posts perform very well on LinkedIn.
LinkedIn Growth Opportunities
Most active companies post frequently on the Company Page, and here are a few content tips that will make a critical difference in your company's posting success:
30% of engagement on LinkedIn for a company comes from its employees. Consider your employees as a primary audience for content when deciding what to post, and use the "notify employees" feature occasionally to notify them about new posts from your page.
We expect to see tremendous growth in video usage on LinkedIn in 2022.  According to a recent study, 68% of video marketers say they will include LinkedIn in their 2022 strategy, a 5% increase from 2021.
Tagging members on LinkedIn and using hashtags in your posts on LinkedIn can increase reach, engagement, and website traffic. Posts with links performs 45% better
than posts with no links.
Ready to enhance your company's LinkedIn presence? Contact us today to increase your sales, customer base, and more!
If you need help amplifying your website content via social media, contact Braveheart Digital Marketing. We're a social media agency in Manchester NH that can help you reach your target audience and achieve your marketing goals. Contact us today to learn more!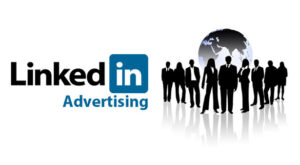 LinkedIn: the Number One Network for B2B Marketers In the last couple of years, LinkedIn has transformed from merely a professional networking and job-seeking site
Read More »