Definitive Guide To Building Your Brand Presence on LinkedIn
A strong LinkedIn presence is essential for every company—not just those involved in B2B marketing. To build an effective brand presence on LinkedIn, consider the following LinkedIn assets:
LinkedIn Company Profile Page
Your company profile page (like the Evernote sample below) is where a user lands when he or she searches for your company or clicks on its logo from
another user's profile. Company profile pages are a free LinkedIn service that provide business owners a venue to showcase his or her brand.
Because this is your company's primary landing page on LinkedIn, it's very important to insure the images and messages you choose properly represent your brand.
The logo informs users about your company in a small thumbnail, which is attached to almost any action
that you make across the platform—from posting a job opening to sharing a corporate news announcement.
Larger than the logo, the header sits at the top of your company profile page and offers companies more real estate to showcase creatively. Your header image can include brand messaging, campaign promotions, product images, or your staff (as the above image from Luxottica demonstrates), and it can also be frequently changed to reflect exciting and seasonally relevant company updates.
The about section beneath the header is your opportunity to describe your company, providing other LinkedIn users and potential clients insight into your company's products and mission. Consider Microsoft's Company Page below:
Microsoft's profile details the company's goal (to empower other people and organizations with technology), how that goal is currently achieved (through collaborative ideas), and what the company provides to potential employees (an outlet to answer curiosity, passion, and ambition with quality tools, a resourceful community, and flexibility).
If you can provide detailed answers about your company to potential clients, then those clients will know exactly what your company does and how it can help them achieve their personal and professional goals.
Like Twitter, Facebook, and other social platforms, LinkedIn allows your company the ability to share posts. Posting on LinkedIn is a key way to build followers and fuel your paid advertising efforts. These posts can include text, images, links, non-native videos and slide decks.
The image below demonstrates L'Oreal's social prowess; the company links to content on flipboard.com and Youtube.com within its LinkedIn posts.
Because LinkedIn is seen as a professional network, your content mix and tone should be professional and engaging. Additionally, we have found that educational posts perform very well on LinkedIn.
Most active companies post frequently on the Company Page, and here are a few content tips that will make a critical difference in your company's posting success:
Images Matter
To improve your click-through rates, share images that are both interesting and attention grabbing.
Subject Lines Make a Difference
How do you get LinkedIn users to click your links? Maximize user engagement with one-line subject lines that are formatted as a question or tip. Example: "How do you get LinkedIn users to click your links?"
Do Not Over Post
Minimize your posting rate to 1-2 posts per day. Saturating your audience with too much content can overwhelm them and turn them off to your business.
Showcase Page
A company's Showcase Page is an extension of the Company Page that is designed to highlight specific products or services.
Showcase pages are especially helpful when your business has multiple product lines that target different markets.
Showcase Pages are accessed on the right side of the parent Company's Page and have the following features:
They link back to your Company Page
They are focused on content and promotion
They have a two-column layout that's great for content consumption
You can advertise on Showcase Pages and buy sponsored updates (unlike on group pages)
They have a larger hero image and some additional icon requirements
Other business tabs (careers, products, services) aren't accessible, allowing a cleaner and simplified look
Hewlett-Packard (HP) for example has ten products and services pages and uses them to reach distinctly different audiences.
HP uses its Showcase Pages to offer free trials, live Q&A sessions online, as well as informative video talks. It also uses the Showcase Pages to advertise upcoming events (as shown in the example below):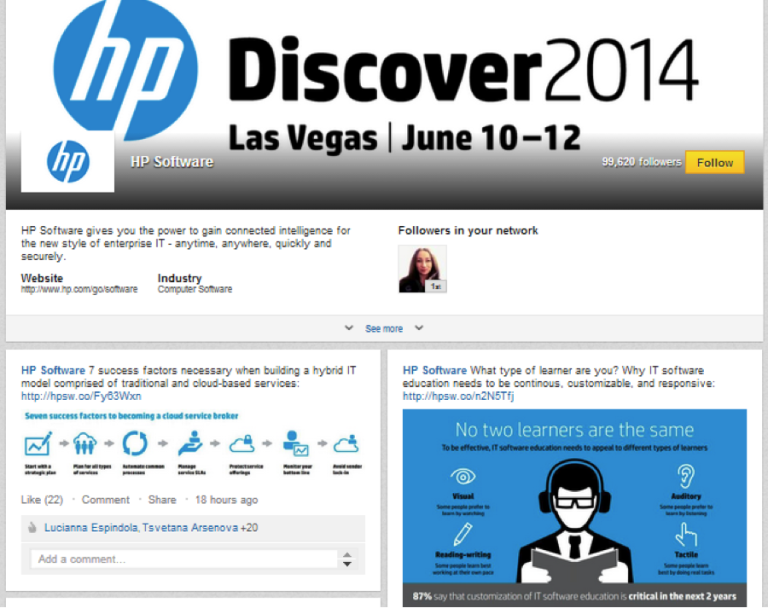 Career Page
Another benefit of using LinkedIn to promote your business is LinkedIn's product line "Talent Solutions" which can serve recruiters and HR by showcasing your company culture. The focal point of this offering is the Company Career page, a paid page that sits tabbed behind your company profile page. The Career Page offers marketers, HR, and recruiting a specific space to run activities that pertain to attracting talent.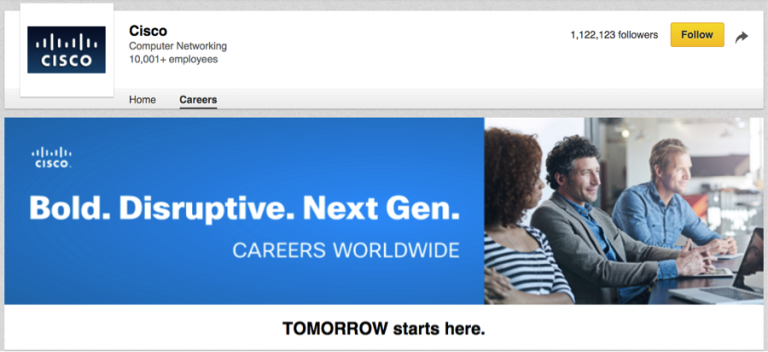 This page augments your Company Page branding efforts by sharing the personality and brand of your corporate culture.
Your marketing and messages on your Career Page are targeted specifically at prospective employees or followers who are looking at all aspects of your company and personality. Like the company profile page, it has a variety of customizable elements, such as:
The Header Image
LinkedIn allows you to have a separate header for your Career Page. You want this to specifically relate to your company culture and hiring efforts. The image you choose should echo the identity of your brand and aim to capture the interest of prospective employees.
Posts
Posts will auto-populate from your company profile page, but you also have the ability to post separately. This could be a good place to highlight roles that you are trying to fill, team-building activities, employee testimonials, company perks, and more.
Ready to enhance your company's LinkedIn presence? Contact us today to increase your sales, customer base, and more!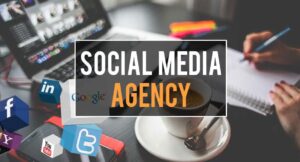 When To Select A Social Media Agency One of the questions that we get asked a lot is when is the should I use a
Read More »