Definitive Guide To Building Your Brand Presence on Facebook
Facebook dominates social media, and that's why both B2B and B2C companies must have a strong Facebook presence to overcome competition. An effective Facebook presence strengthens your brand by providing value and/or entertainment to your audience through posts, tabs, and other shared content. Here are 10 ways that you improve your company's presence on Facebook:
Your Facebook page is the central hub of your brand. Creating a Facebook page for your company has many benefits; it makes your business discoverable in Facebook search, allows you to connect one-on-one with your followers, helps you reach a wider range of prospective customers and gives you deeper insight into your audience.
L.L. Bean's corporate Facebook page connects with customers via cool photos, videos, and tips for outdoor adventures. The screenshot below shows how L.L. Bean also dedicates tabs to its "Free Shipping" policy, a "Base Camp" where customers can post photos using specific hashtags, and a "Join the Conversation" tab where you can sign up for L.L. Bean's mailing list or follow its other social media accounts.
As L.L. Bean's page demonstrates, your Facebook page is an extension of your business, and Facebook offers many methods of customization to properly represent that business.
In building your brand presence on Facebook, consider the following five tools:
Facebook Page Cover Photo
The cover photo backdrops your logo and rests at the top of your company profile page. The cover photo tends to change seasonally or promotionally to reflect relevant company updates and also allows you to creatively express your brand. Because of its large size, cover photos offer brands more real estate to work with, with a photo that can include brand messaging, campaign promotions, product images, and an endless list of options.
One of the best corporate cover photos is this one from Starbucks, which showcases products in-house in a warm, inviting way:
This image stamping the bottom left corner of your cover photo is how Facebook users identify your company. It's a small thumbnail that is attached to almost any action that you make across the platform. From posting in a group to posting on your own timeline, this image appears next to all of your posts as the HubSpot example illustrates below:
Facebook Page About Section
The about section is a tab in the navigation bar that resides under your profile photo and cover photo.
This section includes two elements. The first is your page information, which is your opportunity to share details about your company. This section includes sharing information—like a description, products, and links to other social media properties and your main website. See image below:
Facebook Page Milestones Section
The second element (refer to image below) is what Facebook calls "Milestones," which lets you commemorate and share important events in the history of your brand with your followers, allowing your customers to experience your triumphs right along with you!
Facebook Page Timeline Section
Your Facebook page allows you the ability to post updates for your followers. Posting on Facebook is a key way to build followers and fuel your paid advertising efforts.
These posts can be comprised of text, images, links, non-native video (like a YouTube link), native video (a video posted specifically and originally on the Facebook platform), slide decks, and photo albums.
The image below is from the Facebook page for Sugarbush Ski Resort in VT after the first sizeable snowfall of the season. From the Sugarbush example, you can see how the resort is keeping up with its followers in real time with information (a snowstorm) relevant to the resort's services.
Building Your Fan Base On Facebook
For marketers, building your fan base is a key activity to achieve through social networks. There are
a variety of techniques that you can use to build fan followings, and we'll explore them in this section.
Creating regular posts is an integral part of building and maintaining your Facebook page audience. You want your audience to seek out your posts, and that's why it's important that your content is entertaining, engaging, and informative.
Concurrently, it's important to post the type of content that appeals to your target audience at optimum times.
Being the largest social media network in the world, your target audience in on Facebook. As of December 2021, the current audience
demographics
 of Facebook were between the ages of 25-54 and male:
No two days are the same. According to directom.com, you should avoid posting content on Tuesdays. Other days have varied favorable windows.
For example—for Monday postings, you'll want to post between 11:50AM-12:10PM. Wednesdays are different. The window is a little longer, between 11:30AM-12:30PM.
Interestingly, as the week progresses, the publishing window increases. Thursday, anytime after 3:00PM is a favorable time, and on Friday, the range falls between 3:00-6:00PM.
Weekends tend to be underutilized by many brands, but the secret to weekend success is to publish lighter stuff or upcoming social events.
Video is key on Facebook. Videos receive at least 59% more engagement than other post types. Notably, Facebook live video generates 2x the engagement of pre-recorded videos.
Facebook Content Opportunities
Live Video:
Facebook's live-streaming video solution makes up 20% of all video on the platform. As 82% of people would prefer a live video over reading a social post, it allows brands to create a deeper connection with audiences.
Reels
Reels are displayed  at the top of the mobile Facebook newsfeed with Stories. Ads for reels provide an  opportunity for companies to extend the reach of their stories.
Stories
Facebook users are able content via Stories, which expire in 24 hours. These are easily reshared to Facebook when originally posting on Instagram. 
Is your business established on Facebook yet? Are you effectively utilizing the social network to work for you? Don't miss out on Facebook opportunities. Contact us today to increase your sales, reach, and more via the top social network!
If you need help amplifying your website content via social media, contact Braveheart Digital Marketing. We're a social media agency in Manchester NH that can help you reach your target audience and achieve your marketing goals. Contact us today to learn more!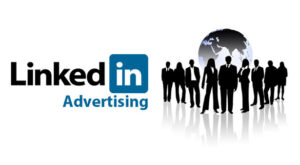 LinkedIn: the Number One Network for B2B Marketers In the last couple of years, LinkedIn has transformed from merely a professional networking and job-seeking site
Read More »