How To Pick A PR (Public Relations) Agency
This is a really difficult time for businesses from a publicity standpoint. A global pandemic, mass layoffs and a presidential election are taking up most of the media space, both online and offline.
What should a business owner, who is looking to get publicity for their business do? Should they keep their PR in-house, or should they go and hire a PR agency?
To answer that question, and talk more about how do you pick a public relations agency, I spoke to PR expert Karyn Martin from Golden Thread Agency.
Do you stay in-house with a PR team or a person or do you bring in a PR agency? There's a number of factors to consider here in making that decision. Certainly budget, bandwidth… 
Whether you've got somebody in-house or an agency team or person, there's a financial commitment there that you're making to public relations.
Certainly I've been an agency person for decades and now I've stepped out on my own, and I'd like to think that the position that I'm in now I'm best suited to be helping clients make decisions like this, to suss it out based on those factors that we can look at.
And while I do think that financially it's going to be probably less expensive to go with an in-house person, you have to look at the trade-offs for that.
One of the trade-offs is losing the technology resources that a PR agency has access too. If you manage your PR in-house, can you afford to invest in the tools needed to accurately measure the success of your PR efforts? That's why you have agencies who spend tens of thousands of dollars, if not hundreds of thousands when you get to the bigger agencies on technology.
One popular option is to hire a consultant or small PR agency to work with internal teams. The Consultant or agency can develop the strategic approach and PR blueprint, that the inside team can then go and execute against.
Six Questions To Ask Before Hiring A PR Agency
Your PR agency is your voice to the outside world so who will be working on your account is critical. In a big agency, the top manager pitching the agency's service may not be working directly with you. The agency may assign the job to less experienced professionals. Ask to meet all team members who will work on the account to examine their backgrounds and track records. Meeting all the personnel will give you an idea of the chemistry that will evolve between the agency and your business.
2: Big agency versus small agency?
There are advantages to both small and large agencies. Small pr agencies offer direct, personal service. Small firms are usually more flexible on pricing. The individuals who actually do the work are usually the same individuals who pitched you. Larger firms usually operate in teams that offer more viewpoints, varied talents and experience, flexibility and manpower. They usually take on clients with larger budgets.
3: Agency and Industry Experience.
Does the PR agency have proven experience and results working with similar companies to yours? A PR agency that has experience in your vertical will be able to get results quicker, than someone who has not worked in your market before. Beware of conflicts of interest if other clients are direct competitors, and agencies that cannot differentiate your company from competitors in the sector.
Has the agency achieved the type of media placements that you expect to get across print, broadcast and online media? Is the agency well-versed in managing remote media interviews?
5: How do you incorporate social and digital media in your PR campaigns?
PR is now closely integrated with social media. Look for a PR agency or consultant who is familiar with these trends and, more importantly, knows how to harness them for PR. Ask for specific examples of how they've used digital or social to help a client reach their goals.
6: How do you measure success?
How will you and the agency measure success? Learning what metrics they prefer will help gauge their PR measurement abilities. High-quality PR agencies now use PR metrics such as share of voice, message resonance and changes in brand sentiment over time.
Fill out the form below if you are interested in learning more about our PR services.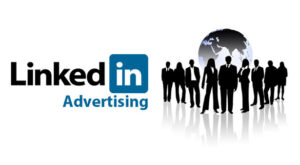 LinkedIn: the Number One Network for B2B Marketers In the last couple of years, LinkedIn has transformed from merely a professional networking and job-seeking site
Read More »