When To Select A Social Media Agency
One of the questions that we get asked a lot is when is the should I use a social media agency for social versus when should I do it in-house with the people that I have?
It's a great question and I turned to social media expert Amanda Fountain to answer that question. This is what she had to say:
Hiring A Social Media Agency
One of the reasons why a company would consider using a social media agency is to develop a social media strategy.
A social media strategy is one of the key building blocks to being successful on social media. A strategy identifies who your target audience is. What social networks they are on? What messaging they respond too? What types of messaging they do not respond too?
A second reason to engage with a social media agency is to produce more content.
A third reason is to listen and engage with your audiences on social media. Listening is an overlooked aspect of a successful social media strategy. The bigger you are as a company, the more risk you have of missing conversations about your brand if you don't have someone monitoring and listening all the time.
Handling Your Social Media In-house
When does handling your social media accounts in-house work best? If you know that your audience is not really active on social, that it is not where you want to talk to your audience then having internal resources handling your social media accounts make sense.
In this scenario, your in-house person just focused on posting content and responding to whatever comments are left.
The obvious best model is when you have a social media agency partner and someone -in house that's your social media expert.
You have your in-house person who can lead what needs to happen, can share all that in-marketing insight from the other pieces that are going on, and help with the execution pieces of it.
Your agency partner then becomes your strategist, your person that's there to tell you what's happening, tell you what's going on, counsel you to make changes or consider new things. To push you in new ways that if you're in the trenches day to day, it's not always easy to see those things.
So that's a good model, having a social media agency partner who can be your strategist, and then the in-house person that can oversee implementation and execution of your social medium campaigns.
If you need help amplifying your website content via social media, contact Braveheart Digital Marketing. We're a social media agency in Manchester NH that can help you reach your target audience and achieve your marketing goals. Contact us today to learn more!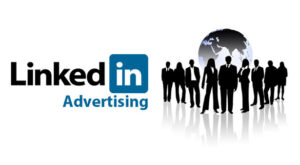 LinkedIn: the Number One Network for B2B Marketers In the last couple of years, LinkedIn has transformed from merely a professional networking and job-seeking site
Read More »