How We Grew Our Twitter Accounts To Over 400k Followers
Twitter is out of favor with investors and Wall Street but I continue to find it is the best social media channel for the sports websites we manage. Unlike Facebook, Twitter allows us to have a continuous interaction with fans and followers throughout the day, especially on days when a game is being played.
Tweeting 10-20 times while a game is being played is common, and one of the lessons we have learnt over the last five years is that you need to find a social platform that matches your actions.
Posting that many times over a 4 hour period on Facebook would probably get us banned, but on Twitter that is viewed as normal, Making it the perfect social platform to reach sports fans.
We are not the only ones who think this. The 2019 Social Media Benchmark report from Rival IQ shows that sports teams are posting more on Twitter than any other platform.
So how did our Twitter account become one of the 15 biggest accounts in Milan Italy? By executing the following four steps:
1. Create a voice and tone that resonates with your audience
In order to connect with the Inter Milan fans worldwide, we created a Twitter account for fans by fans. We shared the ups, downs and joys of supporting a team. The more "real" we became, the more fans started to follow us.
2. Seed the Twitter feed with high quality content
I knew that in order to grow this account we would need more than just content from our site. I wanted to create such high quality content that if you were going to follow one Inter Milan account, it would be this one.
We included content from other websites and Twitter accounts, creating a consistent stream of engaging content, for fans, by fans.
3. Engage in conversation and interaction with followers
The downside of seeding content is that the Twitter account starts to look impersonal. Conversation and interaction with followers is so important to personalize the experience, especially around games and big news events when everyone wanted to talk about the team.
Whenever we tweeted during a game we would see more people become followers. The more we interacted and RT'd our followers the more fans started to follow us as they could we were a real account, and not a bot.
4. Make becoming a follower important to fans
We cross-promoted the Twitter account on the website and within our emails to increase awareness. We ran Twitter only promotions and giveaways that we highlighted in our other channels as a way to encourage fans to engage with us in multiple locations.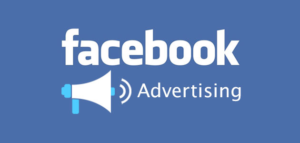 Definitive Guide To Building Your Brand Presence on Facebook Facebook dominates social media, and that's why both B2B and B2C companies must have a strong
Read More »