How We Grew Our Twitter Accounts To Over 400k Followers
Twitter is out of favor with advertisers and the media since Elon Musk took the company private, but I continue to find it is the best social media channel for the sports accounts we manage.
Tweeting 10-20 times while a game is being played is common, and one of the lessons we have learnt over the last five years is that you need to find a social platform that matches your actions. For us, Twitter allows for a continuous interaction with fans and followers throughout the day, especially on days when a game is being played. This level of engagement is essential for building a strong connection with our audience.
So, while Twitter may be out of favor with some, it remains an essential tool in our social media arsenal.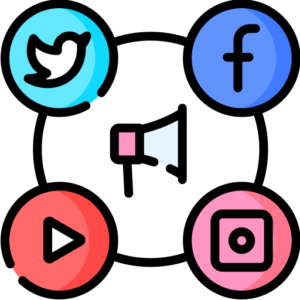 So how did our Twitter account become one of the 15 biggest accounts in Milan Italy? By executing the following four steps:
1. Create A Voice And Tone That Resonates With Your Audience
Twitter has become one of the most popular social media platforms in recent years, and it is a great way to connect with fans from all over the world. We created a Twitter account for Inter Milan fans, and we shared the ups, downs and joys of supporting a team. The more "real" we became, the more fans started to follow us.
Twitter is a great way to connect with fans and build relationships. We are able to share news, photos and videos with our followers, and they are able to interact with us directly. This interaction is essential for building a strong bond between a club and its supporters.
2. Seed Your Feed With High Quality Content
I knew that in order to grow our Twitter account we would need more than just content from our site. I wanted to create such high quality content that if you were going to follow one Inter Milan account, it would be this one.
We included content from other websites and Twitter accounts, creating a consistent stream of engaging content, for fans, by fans. This content strategy was modeled after Gary Vaynerchuck's approach to seed your feed with high quality content. As a result of this strategy, our Twitter account grew rapidly, gaining hundreds of new followers every day. Today, our Twitter account is one of the most popular Inter Milan accounts on the platform.
3. Interact With Followers
Twitter is a great way to seed content and get people talking about your brand, but it's so important to interact with your followers and make sure that your Twitter account doesn't look impersonal. Conversation and interaction are key to personalizing the experience for your fans, especially around big games and news events when everyone wants to talk about the team.
Whenever we tweeted during a game, we saw more people become followers. The more we interacted and retweeted our followers, the more fans started to follow us, because they could see that we were a real account – not a bot. So if you're using Twitter to promote your brand, make sure you're also interacting with your followers on a regular basis. It'll make all the difference in the world.
4. Make Becoming A Follower Important To Fans
Twitter is a powerful social media platform that can help you reach new fans and followers. To make becoming a follower important to fans, cross-promote your Twitter account on your website and in your emails. Highlight Twitter-only promotions and giveaways in other channels to encourage fan engagement. Use Twitter to share valuable content, such as behind-the-scenes photos and videos, exclusive discounts, and links to interesting blog posts.
By making Twitter an integral part of your social media strategy, you'll be able to build a devoted fan base who are excited to follow your every move.
If you need help amplifying your website content via social media, contact Braveheart Digital Marketing. We're a
social media agency in Manchester NH
that can help you reach your target audience and achieve your marketing goals. Contact us today to learn more!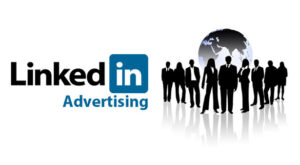 LinkedIn: the Number One Network for B2B Marketers In the last couple of years, LinkedIn has transformed from merely a professional networking and job-seeking site
Read More »