What are the benefits of marketing automation?
The Market research firm MarketsandMarkets estimated that $3.65 billion was spent on marketing automation software worldwide in 2014, and that number is expected to grow to $5.5 billion in 2019. But what is marketing automation and what are the benefits of using it?
According to Google, marketing automation includes: software platforms and technologies designed for marketing departments and organizations to more effectively market on multiple channels online (such as email, social media, websites, etc.) and automate repetitive tasks
Why should you incorporate marketing automation in your marketing strategy?
Using a marketing automation platform like HubSpot and Marketo improves lead management (scoring, nurturing, and segmentation), email and campaign management. 
A March 2014 study by Regalik Regalik found an overwhelming percentage of B2B marketers worldwide benefited from marketing automation with measurable results, enhanced targeting and personalization, and improved lead management and lead nurturing.
In October of 2014, Forbes Insights and Turn surveyed more than 300 US marketing executives and found that marketers proactive in leveraging data-driven marketing were "three times more likely than laggards to report achieving competitive advantage in customer engagement/loyalty (74% vs. 24%) and almost three times more likely to have increased revenues (55% vs. 20%)."
Marketers also benefit from marketing automation with swifter sales cycles and faster deal closes.
"We're focused on closing the deal. Shortening the sales cycle comes up, but the primary objective is 'let's close the deal' and identify those prospects and customers who are a good fit for this product. "Let's nurture them to the point that they're actually buying."
Have you incorporated a marketing automation platform into your sales strategy? If so, how are your results?
If you're not happy with your current marketing automation platform, or if you aren't currently benefitting from one, let us help you get started! Contact us today to start reaping the benefits of marketing automation.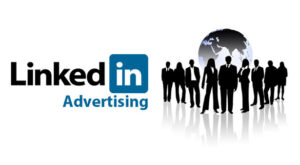 LinkedIn: the Number One Network for B2B Marketers In the last couple of years, LinkedIn has transformed from merely a professional networking and job-seeking site
Read More »