Study Suggests Marketers Rely on Instinct Over ROI
I was surprised by an article on eMarketer recently titled "Do Marketers Rely on Instinct Over ROI?" According to a study by Webmarketing123, marketers are still struggling to measure return on investment (ROI).
The report found that 33% of US business-to-business (B2B) and business-to-consumer (B2C) marketing professionals still don't know which channels make the biggest impacts on revenues.
As the below graph illustrates, the percentages of B2B and B2C Marketers who can determine the ROI of the most popular marketing channels are relatively low.
Those who cannot determine the ROI of their marketing efforts are often left to rely on "gut instinct" to determine which channels are most remunerative. Although relying on gut may work for some, it does not provide clear insight as to which channels are most time-worthy and cost-effective.
Marketers, ROI, and Social Media:
One of the biggest areas where marketers are not tracking the results of their campaigns is social media. While 87% of B2B marketers use social media, just 17% were able to prove its ROI.
Similarly, 87% of B2Cs use social media, but only 27% are able to measure the financial effect of their social media marketing efforts.
Marketers, ROI, and Email:
Marketers are even struggling to track the ROI of email, which has been around for almost two decades now.
As the most-used channel among B2Bs, email is also the most-measured. However, with 93% of B2B markers using email, only 66% report being able to prove its ROI.
Email is the second most popular channel among B2Cs, as well as No. 2 in terms of its ability for its ROI to be proven. The percentage of B2C's who can actually measure email efforts is just 44% vs. 80% who use the channel.
Are you measuring the ROI of your current marketing efforts?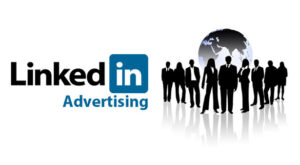 LinkedIn: the Number One Network for B2B Marketers In the last couple of years, LinkedIn has transformed from merely a professional networking and job-seeking site
Read More »