CMO's Unhappy With Content Marketing Efforts
With seventy percent of B2B marketers creating more content than they did last year, you would think that their bosses would be happy with their content marketing results.
But more is not always better and that appears to be the case according to a recent survey by the Chief Marketing Officer (CMO) Council and NetLine Corporation. The survey found that 90 percent of CMOs said they have a content strategy, but only 2 percent consider their existing approach to demand generation highly effective
The challenge for many CMOs, and marketers in general, is producing content that translates into business results. How can they do that? By following these three strategies.
Only 12 percent of marketers believe they have a content marketing strategy and amplification to target the right audiences with relevant and persuasive content. They are also not using multiple distribution and syndication channels for maximum reach, impact and return.
"Generating demand and ensuring the consistent flow of high-quality, actionable leads is paramount to the success of today's business-to-business marketer." "Sales enablement and pipeline performance remain key mandates as organizations look to fine-tune their content marketing practices to be high-performance growth engines."
Seventy five percent of marketers measure the success of their content marketing efforts by the number of downloads or registrations they get.
But often those goals are not met due to:
As Robert Alvin, CEO and Founder of NetLine Corporation put it:
"The quantity and quality of audience-appropriate content directly correlates to the number of leads that will end up in the sales pipeline. "Content demand generation programs start with the asset but must ensure proper consumption. Syndication and distribution to target audience groups with measurable results is indispensable for a successful content strategy."
If you're looking for a content marketing agency that can help you achieve your business goals, contact Braveheart Digital Marketing today. We'll be happy to discuss your content needs and provide a content strategy that aligns with your overall business goals.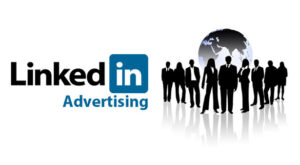 LinkedIn: the Number One Network for B2B Marketers In the last couple of years, LinkedIn has transformed from merely a professional networking and job-seeking site
Read More »