What You Don't Know Can Hurt You
This month has been the month of audits as almost every project I have worked on this month seems to involve some sort of audit (content audits, page audits, landing page audits, etc.).
My auditing procedure begins with gathering the data I need—analytics, keywords, conversion rates, etc. Additionally, I ask clients for four pieces of information on their target audience:
I am amazed at the number of times I hear that this information is not available. Without these four pieces of information, the content recommendations switch from being highly customized to more general in nature.
Instead of highly targeted content that speaks directly to the user and explains why product X meets their needs, the content focuses more on features and benefits. Although that kind of content offers useful information, it lacks the hook—the story that draws users in and makes them take the next step.
The most common reason I hear why companies have not developed buyer personas is because developing them is time-consuming. While it is true that generating really good buyer personas does take time and effort, the benefit is that content that is developed with specific users in mind will result in higher engagement and conversions than content that is not. Without buyer personas, companies are losing the opportunity for more business.
Do you have your buyer personas? Contact us today, so we can help you discover your audience and pitch to them directly!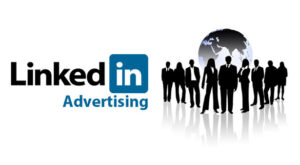 LinkedIn: the Number One Network for B2B Marketers In the last couple of years, LinkedIn has transformed from merely a professional networking and job-seeking site
Read More »