Why SEO Experience Matters
If you listen to Eric Ward, long-term linking strategist, you can begin to understand how 21+ years of experience makes a difference.
In his Q&A Google hangout "Link Building and Linking Strategy", Eric dissects a Google ranking and a website's backlink profile. During this brilliant 15-minute section of Eric's Google hangout, he searches for "Archery Clubs." Out of 1.6 million results, the number one listing surfaces as The Olympic Arrow.  Eric notes that this website was not optimized from an SEO perspective, and a viewer asks him why this site is ranked so highly.
That's a good question, and to answer it, Eric pulls up a third party link reporting tool called Ahrefs to check the backlink profile of The Olympic Arrow. Surprisingly, the site only has six backlinks that are all from directories.
Had Eric used Open Side Explorer or Majestic instead of Ahrefs, the results would have been very similar.
This is where Eric's experience in SEO makes a significant difference in this investigation. Since all three backlink checkers show similar data, someone less experienced may have concluded that a site with just seven-ten directory links could rank on the first page of Google for the term "Archery Clubs."
But Eric is not an amateur. He knows from experience that it takes more than six directory backlinks to rank for a keyword with 1.6M competing results on Google.
His next step? Eric looks for mentions of the domain in Google, using the advanced search query "theolympicarrow-site:www.theolympicarrow.com."
This search reveals documents and websites that mention "The Olympic Arrow" without necessarily linking back to it and includes places where backlink checkers (like Ahrefs) don't crawl.
The search shows that The Olympic Arrow has a Youtube channel, Facebook page, Pinterest page and is referenced by local news stations and a PDF on the United States Olympic Committee website.
Further examination demonstrates why Google ranks this site as highly as it does. It has a broad based social media presence, positive comments from authoritative local media outlets, and links from .org's including the United States Olympic Committee website.
To replace this site from the top of the Google rankings would require a competitor with a stronger backlink profile.
And that is why you cannot disregard experience when it comes to SEO. Experience means that you can look at the data from tools and put that data in perspective, instead of just blindly accepting it as being right.
Experience knows not only when to dig deeper into a result but also what tools and resources to use to discover what's going on beneath the surface. That's why when it comes to SEO, you want someone who has been in the business for a long time, who knows where to look, and what to look for.
Ready to work with expert SEO consultants? Contact us today to get started!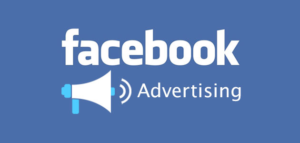 Definitive Guide To Building Your Brand Presence on Facebook Facebook dominates social media, and that's why both B2B and B2C companies must have a strong
Read More »