Consumer Insights And Behavior
In this episode of Five Questions with.. We're continuing our conversation with Captify CEO and co-founder Dom Joseph about pulling some insights into how  consumer behavior has changed as a result of  the Coronavirus. Part one of our conversation about changing consumer behavior and consumers in a COVID-19 world can be found here.
What are some consumer insights you have on the type of messaging that resonates with consumers today?
I think there's been some very clever stuff coming out from some brands that have managed to move quickly. I do think some messages have been a bit 'done-straight-away'. 
I saw a funny meme yesterday that got sent around about brands trying to evolve their messaging to the emotional state of the country right now but still trying to sell their product straight away afterwards. Consumers will really see through that sentiment.
It's a tricky one for brands to work out. I think they've probably got to try a few things and iterate and find out what
I think this causes a lot of problems for a lot of companies because often the link between creative and media buying strategy is so disparate that actually a lot of brands won't be able to move quickly enough. They won't be able to adopt and listen. You've got to have a different message right now.
One of our biggest clients, KFC , were very, very quick to change. Their slogan is normally 'finger lickin' good', and right now we've been told not to touch our faces! I was very impressed with how quick they were to do that. So, some brands are able to change their messaging and make it right for the scenario, and a lot of others are going to really struggle.
Again, we're just here to help. If consumer insights can help inform that creative strategy, and if we can help with the creative build, then that's something that we would do. Then, we can offer to help you guys out. I do think that companies have got to evolve it right now. You have to really understand your audience, which is a very difficult one to work out.
Who does Captify work with?
https://www.captify.us/We work with about 700 brands around the world. Most of it is still with agencies. We've really built up a lot of our setup focused on servicing agencies. However with a lot of our agencies, we're starting to get a closer integration with the brand itself. That is very much of interest, because what we don't like is being too cut off from really getting the best out of our product. 
The best way to use Captify 's product is in combination with the client's data, so we can actually look at the full end-to-end customer journey. We can overlay our first-party client's data on our data to see and understand the search behaviors of their users and that allows us to be able to pull the consumer insights from the data. 
If we can match all the search data we already have on those users it gives us a much richer understanding of what your existing or high-value audiences have been doing over the last twelve months, what have been the trigger points. 
If we can get to that level of integration with a client then we're able to do much more stuff together and the consumer insights get more powerful, the way that you can react quickly and customize content is more powerful. 
The ideal client at Captify is one where we are using our product to its full capacity to inform everything from strategy to buying, all the way through to measurement. We really strive as a business to be a core partner that can be used at all stages in that journey. There's no specific brand, we work in every vertical, but our biggest verticals are travel, automotive, finance and retail.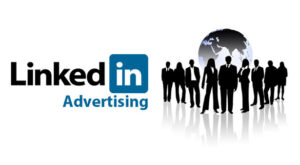 LinkedIn: the Number One Network for B2B Marketers In the last couple of years, LinkedIn has transformed from merely a professional networking and job-seeking site
Read More »