Three Ways To Increase The Conversion Rate Of Your Website
When a client says that they want to generate more leads, sales, revenue from their website, the most common tactic is to focus on increasing traffic, whether that is through increasing the PPC and/or social media budgets or adding more content in order to attract more organic search traffic.
One option that is often overlooked is increasing the conversion rate. For example:
That is a 50% uplift in results!
How do you achieve that? Here are three ways you can increase the conversion rate of your website.
A/B or split testing allows you to test two alternative versions of your page (page A and page B) so see which one has the highest conversion rate.
There are a lot of different things you can test on a page, but these are the three that I start with:
ImageScape reduced the number of form fields from 11 to 4 and saw a 160% increase in the number of forms submitted and their conversion rate increased 120%.
Here are three ways you can improve the conversion rate of your form:
One of the easiest changes to make on a form. Instead of using the generic "Submit" text, tests have shown a higher conversion rate using "Click Here" and "Go".
Form length really does matter:
Expedia has done a lot of testing on what is the idea length of form, and they found that by eliminating company name from a form they were able to increase profits by $12m.
Require Unnecessary Information
Testing has shown that reducing the length of a form from 11 fields to 4, can increase conversion rates by as much as 120%.
What changes can you make to your form?
3. Focus On Google Analytics
One of the most overlooked tools that can be used to improve conversion rate optimization is Google Analytics.
In the Conversions section of Analytics you can review your conversion funnels. By looking at the Funnel Visualization below, we're able to see how many users dropped off from each step, indicating areas of optimization.
As we can see, it breaks down that we have a significant number of people dropping off after they reach the cart page. Maybe there's an area for optimization to reduce that drop-off amount.
Need help increasing the conversion rate of your website? Need your landing page audited? Then contact us today and start converting more traffic into leads, sales and revenue.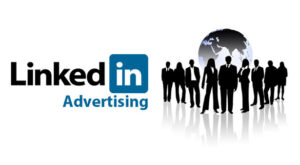 LinkedIn: the Number One Network for B2B Marketers In the last couple of years, LinkedIn has transformed from merely a professional networking and job-seeking site
Read More »