Consumer Behavior And Insights
In this episode of Five Questions with.. we're chatting with Captify CEO and co-founder Dom Joseph about how  consumer intent and consumer behavior has changed as a result of  the Coronavirus.
Captify is the largest holder of search data outside of Google . We essentially bring in search data from publishers all over the web. Consumers who are searching outside of Amazon and Google for holidays, cars, different types of products, even just researching things in life and so on, we bring all that search data in and then use it to provide ad campaigns and insights to our clients. 
We bring in about 46 billion searches a month and Google does about 110 billion, so it has a relatively large scale, but we're really focused on consumers who are specifically a little bit further down the funnel. You might actually use Google to research a topic, but since you want to buy something you would actually then go to the next level of publisher or partner, and those are the companies we work with.  It's the on-site search data from those partners that provides us with the consumer insights.. 
We  provide value to our clients through consumer insights, using the data to derive the interest and intent that users are showing, informing media buying strategies with it. 
For example if you're looking to sell more cars, it's helpful to look at how consumers are searching and going through the consideration phase and then engage them across all channels from CTV to video and display native. A true omnichannel view of consumer behavior and the buyer's journey.
How has coronavirus changed Consumer Behavior?
What we're seeing is that obviously as Coronavirus broke there was a very abrupt change in consumer behavior. We have moved past the crisis and panic mode, and now we're seeing a real shift towards people looking for a positive presence in their lives. 
We're seeing higher trends in movies that provide comedic relief and escapism from the constant barrage of news. I know for one that I'm certainly doing that myself. I've stopped watching the news, I'm just tired of seeing day-by-day how many tens of thousands of people are affected, it's all got a bit too much.
Another change in consumer behavior we are seeing is that consumers are really searching in a different way. We are seeing a huge rise in people searching for specific products, everybody looking for fitness stuff as well as home appliances to really enhance the way they're spending their lockdown. 
Home office is also a big one, we've seen a huge amount of that. We've seen a huge amount of spend from our clients in all of these verticals.
So, despite the fact that many advertisers are clearly paused we're still seeing that actually some of them are going for it in quite a buoyant fashion. Some sectors are clearly going to be in a very good way from this, everybody that's advertising around food and home office and such, as I said. That's reflected in the search behavior that we see.
We're also seeing parents looking for new toys and new methods to entertain their children. Everybody's starting to run out of ideas now having had this prolonged period indoors. 
I think generally the consumption on the internet and watching videos is so much higher right now too, which in combination with our search data is evolving to the areas I mentioned above. 
We're also seeing a huge influx in video inventory, which has led to a big opportunity for advertisers to take advantage of perhaps cheaper inventory, and more being available in CTV and so on. That in turn is shifting advertiser patterns as well.
You can hear more of our interview with Dom Joseph on our YouTube channel.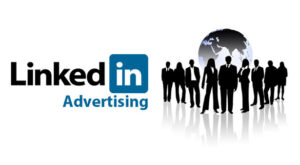 LinkedIn: the Number One Network for B2B Marketers In the last couple of years, LinkedIn has transformed from merely a professional networking and job-seeking site
Read More »