Should You Be Advertising Right Now?
We are a month or so into a Stay at Home order in New England and a like many small business owners you are wondering whether you should pull or pause your ad spending as the COVID-19 crisis puts a strain on your businesses.
The good news is that research shows that your buyers want you to continue to advertise.
A March 2020 survey by GlobalWebIndex asked internet users in 13 markets whether companies should continue advertising as normal. Nearly four in 10 US respondents agreed, and a similar share (35%) were neutral, compared with 28% who disagreed.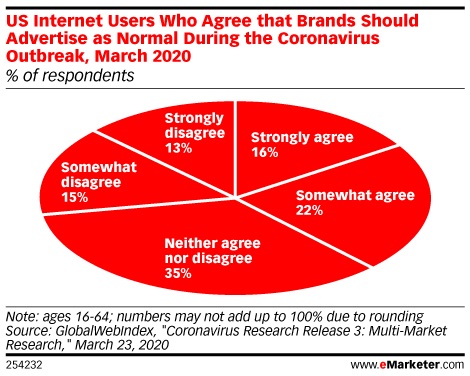 These results are similar to what we saw in a survey from Kantar, where just 8% of consumers in 30 countries believed that businesses should not advertising during this crisis. 
This does not mean that your messaging now will be the same as before the pandemic. 
In fact 77% of respondents said they wanted advertising to "talk about how the brand is helpful in the new everyday life," and 75% said it should "inform about [the brand's] efforts to face the situation."
The type of messaging we are seeing work really well right now is advertising that shows that you are part of the community and what you are doing to help your employees, customers and community.
Here is a good example from Ford Credit giving customers that they have some breathing room around their car payments.
Or this tweet from Budweiser announcing they are diverting their sports budgets to crisis aid efforts.
If you have gone dark with your advertising and are ready to emerge stronger and clearer, we can help you. Contact us today to get started.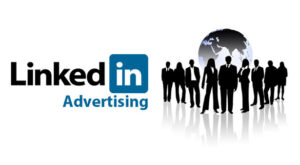 LinkedIn: the Number One Network for B2B Marketers In the last couple of years, LinkedIn has transformed from merely a professional networking and job-seeking site
Read More »