B2B Sales - Account Based Marketing
In this episode of Five Questions with.. we're chatting about B2B sales and how to do Account Based Marketing with Andrew Fox from AdDaptive Intelligence
AdDaptive is focused on revolutionizing companies' B2B marketing approaches by reaching niche audiences about midway down the funnel. By advertising only to targeted accounts and decision makes that matter most, they eliminate a lot of wasted ad spend.
Using data to focus on your best targets
Success for any B2B sales or account-based marketing campaigns is measured in the numbers of appointments made or revenue generated. leads and sales.
Quick definition: Account-based marketing, also known as key account marketing or ABM, is a marketing strategy that focuses on a set of target accounts within a market. It uses personalized campaigns designed to engage each account, basing the marketing message on the specific attributes and needs of the account
AdDaptive provides a B2B analysis report that can help you understand your target audience by name, location, NAICS code, revenue, total employees and years in business.
You can select the attributes of the businesses and decision makers you want to reach, or you can onboard your own data to build new custom audiences. With these custom audiences you can amplify the effectiveness of your marketing campaigns and deliver better customer experiences, achieving a higher return on your marketing budget.
How is the Corona Virus impacting client's ABM campaigns?
The approach is still the same in that we're all people first. There is not a difference between B2B and B2C. It's just people to people marketing.
Being authentic and emphatic goes a long way.  Connect with people on a human level first. Reach out and touch base with them on a personal basis, making sure they're okay. Understand that people are taking time to understand this new world because nobody had a global pandemic playbook that they could bring up and start implementing.
As a result, clients are looking for is a consultative approach. They want to know what is going on in their market and when it is safe to launch a new ABM campaign.
What does the future look like for B2B Sales?
It depends what industry you're in, what business you're in. Some industries have been hit harder than others and will take longer to bounce back.
Many companies we work with have not cancelled campaigns, they have just pushed them off a few weeks or months. As a result, I do think we'll have a strong second half of Q2 and then a robust second half of the year.
If you have questions on B2B sales or account-based marketing, please fill out the form below.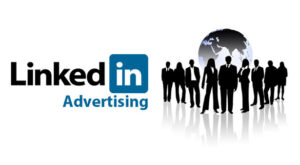 LinkedIn: the Number One Network for B2B Marketers In the last couple of years, LinkedIn has transformed from merely a professional networking and job-seeking site
Read More »