The $95,000 Link Building Mistake
We own and manage a series of sports websites. From a four year period, we had a small team of linkers who worked on these sites daily—adding links, reaching out to other site owners, and engaging with sports fans on social media, forums, and other sports sites.
After four years of steady link building, we directed our focus away from sports and stopped our active linking and outreach efforts. In retrospect, this decision—made 20 months ago—was a huge financial mistake.
In the first four months using link builders, we generated $14,780 in revenue from our primary sports site. In the immediate four months after we stopped linking, our revenue dropped to $8,964. We suffered a 39% drop in revenue in just four months. Because this was our busiest time of the year, the full economic impact was partially hidden.
Over the 20 months since we've stopped our outreach and linking program, our sports website has generated $28,633 in revenue. In the 20 months before we stopped linking, our site generated $123,757 in revenue.
By stopping our outreach and linking program, we lost $95,124 in revenue! That is almost $5,000 a month!
What Is the Correlation Between Linking and Revenue?
1. Linking Affects Google Ranking Algorithm
While backlinks remain a vital Google ranking factor, effective link building encourages trust and popularity. According to Copyblogger, domain trust/authority represents 23.87% of Google's ranking algorithm (source: neilpatel.com).
While many marketers and business owners depend upon social media sites like Facebook, Twitter, and Instagram, a major component of Google's algorithm is still link-based; the quality and quantity of your incoming links plays a significant role in where your website ranks for targeted keywords. If the quality and quantity of your site's links suffer so too does your site's ranking.
2. Link Erosion Negatively Impacts Google Ranking
Another reason why not having an ongoing linking and outreach campaign cost us $95,000 was link erosion. According to a report from the Chesapeake Digital Preservation Group, over the last two years, 19.85% of links had eroded, meaning that one in five links in existence on January 1st of 2018 were no longer active on January 1st of 2020. Link maintenance is a key factor for revenue upkeep.
3. Don't Get Lost in the Pages
If you made our mistake and neglected link building over the last two years, the odds are high that at least 20% of your links have atrophied or disappeared. That change is enough to make you fall from a high ranking on Google to page three, four, or five—where nobody will see you or buy your product or service.
Don't get lost in Google. Contact us today to fortify your links and keep you on page number one!
If you're looking for help with SEO, contact Braveheart Digital Marketing today. We are a leading SEO Agency in Manchester NH that can help you to improve your website and reach new customers. Contact us today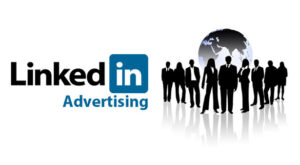 LinkedIn: the Number One Network for B2B Marketers In the last couple of years, LinkedIn has transformed from merely a professional networking and job-seeking site
Read More »