Add Your Heading Text Link Building: Why Big Agencies Are Wrong to Neglect It
Several high ranking SEO people in big agencies have recently opinionated that content marketing has replaced link building and that link building services are no longer necessary.
I don't think these agencies could be any more wrong. When Google announced the release of its newest algorithm called RankBrain a few years ago, Greg Corrado, a senior research scientist at Google, offered insight into the new algorithm:
"RankBrain uses artificial intelligence to embed vast amounts of written language into mathematical entities — called vectors — that the computer can understand. If RankBrain sees a word or phrase it isn't familiar with, the machine can make a guess as to what words or phrases might have a similar meaning and filter the result accordingly, making it more effective at handling never-before-seen search queries."
In an article, Corrado mentions that RankBrain has become the third-most important part of the Google algorithm.
What are the other two most important components of Google's algorithm? Google won't say, but it's likely the other two are on-page (related to page content) and off-page signals (related to inbound links).
The original Google algorithm was heavily weighted toward the value (authority) of incoming links. Although this dial has been turned down slightly over the last couple of years, it is still a major factor in how Google ranks websites.
Which brings me back to the stance of some of the big agencies. These agencies believe that—because of Google's high regard for brands, any content that a brand produces has a high likelihood of ranking well. And if that is the case why should anyone invest in link building?
Well, because first of all link building is not only about increasing relevance in Google. At its core, link building is about delivering your content directly to your target audience. With social media sites like Facebook and Pinterest, online fan groups and forums, and smart phone apps, audiences are increasingly scattered across the net.
The importance of social media amplification cannot be stressed as we enter 2016. Social media is where your audiences are, especially the ones you specifically want to develop content for. That's why social media amplification is part of link building, and that's a big part of why link building is important.
If you don't engage in link building (specifically across social networks), you are neglecting a huge opportunity to reach a sizeable portion of your target audience, and in turn—losing traffic, leads, sales, and conversions.
Don't neglect your links. Contact us today, so we can link you to more traffic, more revenue, and more success!
If you're looking for help with SEO, contact Braveheart Digital Marketing today. We are a leading SEO Agency in Manchester NH that can help you to improve your website and reach new customers. Contact us today.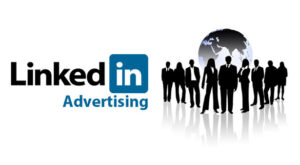 LinkedIn: the Number One Network for B2B Marketers In the last couple of years, LinkedIn has transformed from merely a professional networking and job-seeking site
Read More »