Five Tactics To Improve Your Email Marketing Campaigns
Across your digital marketing channels, you may have noticed that we are living in a mobile world as mobile browsing has now surpassed desktop browsing in terms of percentage traffic:
1. Make sure your emails are mobile friendly
With this in mind, as email marketers, you cannot rest on your laurels when it comes to mobile optimization of your email marketing campaigns because the majority of emails are now opened on a mobile device.
Your list is one of your most valuable assets, as it contains everything your contacts have told you about themselves since day one. Between behavioral and demographic information gained in your CRM, you've got your finger on the pulse of each contact's engagement with your business. Use the data to segment your list and send tailored content to each group.
According to data from MailChimp, email marketing lists which are segmented see:
Here are a few types of segmented emails you might send to your list: 
3. Have email come from a real person
This is such an overlooked, but easy to fix tactic. For your next email marketing campaign have your email come from a member of your marketing or customer service teams, or even your CEO – and let people know how to respond, so their reply won't get bounced or ignored.
Sixty-four percent of subscribers open an email based on who the email is from. No one likes receiving an email from donotreply@example.com.
4. Make your subject line compelling and to the point.
Subject lines can make or break an email marketing campaign. They have to be compelling enough to persuade contacts to open the emails, but friendly enough to not turn them off. First and foremost, keep them short; lines with fewer than 50 characters have higher open rates, and anything over 50 runs the risk of being truncated.
"You win or lose with the subject line in your email, so make it as compelling as possible,"
5. Optimize Your Thank You Page
This might be the most overlooked part of any email marketing campaign. The thank-you page that you see after you have signed up. Here are four ways that you can begin to cultivate a more personal relationship with your subscribers:
Email marketing can be on of the most powerful tools that a business has. How are you using email to drive customer loyalty and revenue?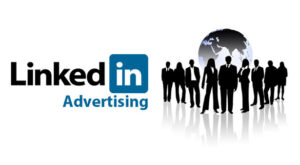 LinkedIn: the Number One Network for B2B Marketers In the last couple of years, LinkedIn has transformed from merely a professional networking and job-seeking site
Read More »