Visual Storytelling With Data
In this episode of Five Questions with… I sit down with JLA Analytics founder Julie Alig to talk about visual storytelling with data. This is part one of a two-part interview.
Can you tell the audience a little bit about your background Julie?
At heart, I'm basically a storyteller. As I look back I've really always been interested in stories. It was in grad school that I really got interested a lot more in data, using data and marrying that with stories to be able to really have an impact. I went to the University of Chicago, I got my doctorate in Political Science, I did a lot of work in quantitative methods, survey research, that sort of thing.
What I really wanted to do was be able to understand how to use data, and how to use it in a very honest, methodologically rigorous way, so that people could really feel what the story is in it, and beyond that to figure out, "what do we do with that? Where do we go next?" 
And so that's what my company does. We work with clients that have a lot of data and don't know what story it's telling, and who need someone with the tools and the expertise to come in and work with them to figure out what's going on and plot a course for going forward.
Common basis of understanding
With COVID-19 there's just so much data that's out there. I think Andrew Cuomo has done a really good job of visual storytelling with data by condensing it down into understandable parts.
Most data analysts do not do this. When you have a complex dataset, what are some of the tips and tactics that analysts can use to sort of take that and tell a story around it that people understand.
With a complex data set, you can answer a whole lot of questions, and you can do a lot of really fun stuff. I think we're all pretty aware of all the powerful machine-learning algorithms out there, a lot of these very, very complex statistical analyses. I find, honestly, that if you can't tell a story, even if it's a complex story, if you can't tell it in a very simple way then what good is it?
 You might have all of this data, you might have these really cool hierarchical clustering algorithms or whatever you call them – logistic regression of whatever – but if you can't get down to and answer that question that your customer or client has then what good is it?
I think that's where thinking of this in terms of visually telling a story with data helps me, and I think it helps other people to think about breaking that down. The first thing you need to do as a practitioner when you start having a conversation about a really complex topic is to make sure you find a common basis of understanding with your audience, with our client.
If you don't have that common basis, that foundation from the get-go, you've lost them. It doesn't matter how great your R2 is or this, that, the other. It's over their head and you've lost them, and what good is it then?
So I really try to stay true to what the original questions were, and really think about how someone is going to use the data. We all fall under these traps of going off on tangents or going down rabbit holes. For me, analysis is really iterative.
Coming back to the questions, answering a few more questions, coming up with a few more findings, and then going back and iterating. Almost like a palimpsest.
Presenting too much information
What I find a lot of times is that analysts we work with or have seen elsewhere, they're so focused on showing that they're the smartest in the room that they just go really deep. They lose everybody, because yes they are the smartest one, because they own the data, but you have to be able to – as you say – bring that up to that story point at the top that says, "these are the terms that we can all understand, and this is the story part that's around that." 
That's powerful when it works, it's a really tough meeting when it doesn't, when you go too far with that.
Yes And full disclosure, I've been doing this for 20, 25 years, I was a young analyst way back in the day! There is something really cool about when you're able to find something that allows you to dig and dig and dig, and come up with something. You get excited about it and you want to share it!
I'm sure I've been guilty of that in the past, but you need to come back to,"Okay, so what? What are we gonna do with this? Does it really answer the question?" 
And if it doesn't, okay, let's stick a pin in it, stick it over here in the parking lot and get back to the question at hand: how can we really help the client or the customer to make a difference?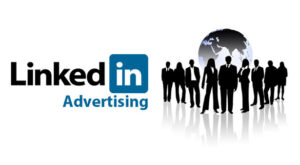 LinkedIn: the Number One Network for B2B Marketers In the last couple of years, LinkedIn has transformed from merely a professional networking and job-seeking site
Read More »