Have We Seen the End of SEO Copywriting?
It's an interesting question. Is SEO copywriting dead? It's something my wife and I discussed over the weekend. Type in "SEO copywriting" in Google, and Google's Featured Snippet will state that
SEO copywriting refers to the art of writing copy that ranks well in search. SEO copywriting is relatively easy to do (if you have some experience), and it's an excellent way to gain valuable web traffic without spending thousands of dollars on paid advertising."
The key phrase from the Google Snippet is "ranks well in search." Originally, the focus of SEO copywriting content was to rank well in Google by inserting a keyword X times on a page in specific locations – headline, first sentence, first paragraph, etc.
Rankings acted as the metric used for measuring the effectiveness of SEO copywriting.
But what the Google's selected Snippet refrains from associating with SEO copywriting is a very important factor to a business's success: the customer!
We have moved beyond one keyword per page of content. A single page can now rank for over 100 terms. Instead of keywords, we focus on themes.
While rankings used to be the metric of choice, clients today want that content to convert into leads, sales, and revenue.
As a result, the best content are narratives—customer-centric stories that show a common and relatable problem and offer solutions to that problem.
As the Featured Snippet relates, SEO copywriting is company-centric, speaking about features and benefits that matched consumer's searches without relating to the customer on a personal level.
Yes. I think that content development has evolved away from writing for search engine rankings to writing to connect with your audience.
This new approach is represented by companies like Contently who use these sorts of headlines to connect with their target audience.
Customers want stories, and marketing companies are finally recognizing that. What do you think? Is SEO copywriting dead?
If you're looking for help with SEO, contact Braveheart Digital Marketing today. We are a leading SEO Agency in Manchester NH that can help you to improve your website and reach new customers. Contact us today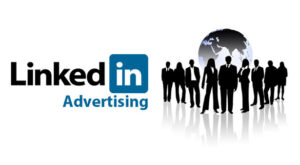 LinkedIn: the Number One Network for B2B Marketers In the last couple of years, LinkedIn has transformed from merely a professional networking and job-seeking site
Read More »