How to Amplify Your Content in Four Steps
The latest B2B Content Marketing report from the Content Marketing Institute estimates that 73% of all marketers are utilizing some sort of content marketing strategy.
With so many brands producing blogs, videos, and whitepapers every day, companies can no longer rely on just developing compelling content to get their message out, which is why so many marketers are turning to content amplification—a strategy that focuses on increasing brand visibility across multiple channels.
There are a few key ways to amplify your website content via social media, and as a business owner, you should be utilizing all of them! Here's a guide on how to do just that: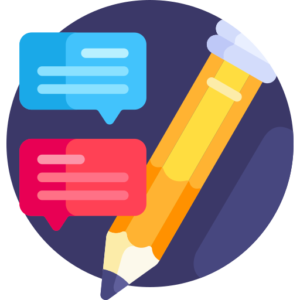 1. Use social media platforms to share your content
This is the most obvious way to amplify your website content via social media . By simply sharing your content on social media platforms, you're increasing its reach and potential for engagement.
The B2B Survey indicates that 95% of all B2B marketers have used social networks within the last 12 months to distribute content. While the use of organic social media platforms has not changed much Year over Year, it is interesting to see that the use of YouTube increased by 5 points (65% this year vs. 60% the previous year), which is not surprising considering the rise in the use of video.
2. Use social media ads to boost your content
If you want to ensure that your content is seen by as many people as possible, you can use social media ads to give it a boost. This will help increase its reach and also ensure that your target audience is seeing it.
During the pandemic we saw the use of paid content distribution decrease from 81% to 67% as B2B companies moved money away from awareness and into mid-funnel activities like lead generation and direct advertising.
The one platform where advertisers significantly invested less money was Facebook, as the use of Facebook advertising decreased to 56% from 69% YoY.
3. Use social media influencers to promote your content
If you have a budget for it, another great way to amplify your website content via social media is to use social media influencers. This can be a very effective way to reach more people and get them interested in what you have to say.
The 2022 Influencer Report found that finds that 86% of B2B brands say that their influencer marketing campaigns are either moderately or very successful.
A third of businesses report influencer marketing has led to increased revenue, and 85% believe interest in working with influencers will increase in the next 12 months.
4. Use social media groups to get your content seen
We see more and more marketers use groups and communities to distribute their content. The data shows that 26% of marketers (versus 22% last year) use their organization's branded online community to distribute content.If you do not have a branded online community the most popular groups for B2B marketers are LinkedIn groups and Facebook groups.
LinkedIn groups are a place for LinkedIn users to gather around a specific topic, interest, or industry. LinkedIn Groups are a great way to build relationships and grow your business and provide a space for like-minded individuals to connect with each other, share ideas, collaborate on projects, and more.
Facebook Groups on the other hand tend to be more of a private forum where members are invited into the group. These private groups provides a place where businesses can share information and promote their brand. They're an incredibly useful tool for businesses to get feedback from their customers and grow their audiences.
There are a number of ways to amplify your website content via social media. As a business owner, it's important to utilize all of them in order to reach the widest audience possible. By doing so, you'll not only increase the reach of your content, but also the engagement levels. So what are you waiting for? Get out there and start amplifying your content today!
If you need help amplifying your website content via social media, contact Braveheart Digital Marketing. We're a social media agency in Manchester NH that can help you reach your target audience and achieve your marketing goals. Contact us today to learn more!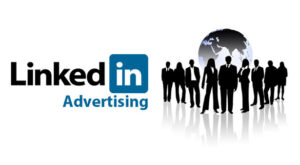 LinkedIn: the Number One Network for B2B Marketers In the last couple of years, LinkedIn has transformed from merely a professional networking and job-seeking site
Read More »