Data Driven SEO Answers The Question: ​​Are My SEO Efforts Working?
One of the most common questions we get asked by business owners is how can they determine whether or not their current SEO efforts are really working?
In the HubSpot 2021 State of Marketing report, I was surprised to see that many companies are still using keyword rankings as the main measure of SEO success.
We look at SEO a little bit differently at Braveheart. We use a data driven SEO strategy to measure the impact our Search Engine Optimization efforts are having on your business as we believe that your SEO efforts should be based on generating business results and not keyword rankings.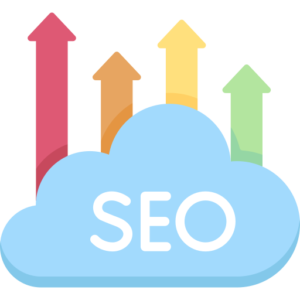 The top SEO metric we measure for our clients is conversions – either an increase in leads and/or revenue.
Clients have hired Braveheart Digital Marketing since 2000 because we generate business results. Business owners we work with never ask us about search engine rankings. Instead they are focused on whether they are getting more leads or phone calls than before they hired us.
Related to conversions, another metric that we follow closely is revenue per website visitor. What is the value of each website visitor from Google? Does it make more, or less, visitors to create a conversion than it did last month, last quarter and last year? 
We find this to be a really useful metric for three reasons. One is that when it comes to approving SEO recommendations, implementation happens much quicker when you can show a projected $10,000+ increase in monthly revenue from a website change.
Second, is that revenue per visitor provides a holistic viewpoint of the performance of all marketing channels.
By using a data driven metric like this, we can compare the effectiveness of the different marketing campaigns that are in market and identify the best performing ones. 
Third, is that our SEO efforts are focused on driving not just anybody to your website, but bringing someone to your website who is interested in your product/service. By tracking revenue per visitor we can ensure that our SEO efforts and your business goals are aligned.
Growth In Organic Traffic
The next important organic search KPI is website traffic. Are we driving more organic traffic than we were last month, last quarter, and last year? The type questions we hear from business leaders are: "What are you projecting for traffic in the upcoming month and quarter?" and "How can you grow organic traffic faster?"
Expected Traffic Per Page
The only keyword related metric we look at is expected traffic by page. Using Google Search Console Data and CTR data, we can model the expected search traffic that each page should generate based on the sum of the keywords that page is ranking for. Did the page get more or less search traffic than expected?
Our SEO team uses this data to prioritize what pages to work on with the highest priority going to the pages that are getting less traffic than expected based on their ranking.
If you're looking for help with SEO, contact Braveheart Digital Marketing today. We are a leading
SEO Agency in Manchester NH
that can help you to improve your website and reach new customers. Contact us today.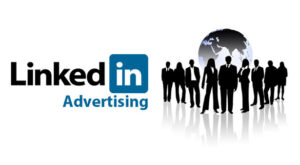 LinkedIn: the Number One Network for B2B Marketers In the last couple of years, LinkedIn has transformed from merely a professional networking and job-seeking site
Read More »