The 8 Biggest SEO Mistakes Your Business is Making
Search Engine Optimization. Three words that can make a big difference in the online visibility of your business. But SEO is a complex field, and it can be tough to know where to start – or where you're going wrong. If your website isn't receiving the traffic you want, chances are you're making one (or more) of these 8 common SEO mistakes.
SEO Mistake #1: Not Doing Your Keyword Research
The first step to any good SEO strategy is keyword research. You need to know what terms and phrases potential customers are using to search for businesses like yours – and then you need to make sure your website is optimized for those terms. There are a number of different tools you can use to do keyword research, but a good place to start is with Google's AdWords Keyword Planner.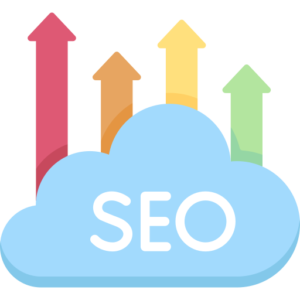 SEO Mistake #2:Targeting The Wrong Keywords
It's not enough just to do your keyword research – you also need to make sure you're targeting the right keywords. That means keywords that are relevant to your business and that have a good chance of ranking highly in search results. A lot of businesses make the mistake of targeting keywords that are too broad (like "clothing" or "shoes") or too competitive (like "online marketing"). As a result, they end up getting lost in the shuffle and never receive the organic traffic they're hoping for.
SEO Mistake #3:Not Utilizing Keywords Effectively
One of the most common SEO mistakes is not utilizing keywords effectively. If you want your website to show up in the search results when people use those keywords, you need to include them in your content. The key is to use keywords thoughtfully and strategically throughout your content to strike the right balance between optimization and readability.
SEO Mistake #4:Not Optimizing Page Titles and Meta Descriptions
One quick and easy way to improve your website's SEO is to make sure that all of your page titles and meta descriptions are optimized. Page titles should be 60 characters or less, while meta descriptions should be 160 characters or less—anything longer than this will get cut off in search engine results pages. Both page titles and meta descriptions should include your target keywords and give searchers a clear idea of what your page is about.
SEO Mistake #5:Ignoring On-Page SEO Factors
On-page SEO encompasses all the various factors on your website that affect your rankings in search engine results pages—including things like title tags, header tags, anchor text, and image alt text. While some on-page SEO factors carry more weight than others, ignoring any of them can hurt your rankings. That's why it's important to take a holistic approach to on-page optimization and make sure you're covering all your bases.
SEO Mistake #6:Not Creating Enough Content
We have heard for years that "content is king." And it's true – high-quality content is an important part of any good SEO strategy. But too many businesses make the mistake of thinking that any kind of content will do. The reality is that if you want your content to rank highly in search results, it needs to be informative, well-written, and original. So don't just churn out content for content's sake – make sure it's something your target audience will actually want to read (and share).
SEO Mistake #7:Failing To Monitor Progress
One of the common SEO mistakes we see businesses make when embarking on an SEO campaign is failing to monitor their progress along the way. It's important to regularly check in on your website's performance in order to identify any issues early on so you can correct them before they cause too much damage. Fortunately, there are a number of great tools—like Google Analytics and
analytics for small business
—that can help you track your progress and keep an eye on key metrics like website traffic and conversion rates.
SEO Mistake #8:Not Optimizing Your Website For Mobile
In today's world, more people than ever are using their mobile devices to access the internet. In fact, recent data shows that over
60% of all internet traffic
now comes from mobile devices. That means if your website isn't optimized for mobile, you're missing out on a huge chunk of potential traffic – and customers. Make sure your website looks good and functions well on mobile devices by doing things like using a responsive design and keeping your content concise and easy-to-read. 
Most businesses understand that Search Engine Optimization is important but don't have a firm grasp on how it works or what they need to do in order to ensure their website is properly optimized for search engines like Google. As a result, they end up making common mistakes that can have a negative impact on their ranking and visibility online.
By avoiding these eight common mistakes you can set your business up for success when it comes time to launch an SEO campaign . Doing so will help you earn better rankings in search engine results pages , which will ultimately lead to higher levels of traffic and increased conversions.
If you're looking for help with SEO, contact Braveheart Digital Marketing today. We are a leading
SEO Agency in Manchester NH
that can help you to improve your website and reach new customers. Contact us today.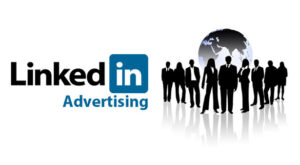 LinkedIn: the Number One Network for B2B Marketers In the last couple of years, LinkedIn has transformed from merely a professional networking and job-seeking site
Read More »