LinkedIn: the Number One Network for B2B Marketers
In the last couple of years, LinkedIn has transformed from merely a professional networking and job-seeking site to the number one channel for content distribution and amplification in the B2B market according to an to a study by Content Marketing Institute (CMI) and MarketingProfs.
An amazing 94% of business-to-business (B2B) marketers surveyed in North America said that they used LinkedIn to distribute content. This is the highest usage rate for distributed content by B2B marketers among social networks.
In first place, LinkedIn tops Twitter by 6 percentage points, and Facebook, which normally dominates every social ranking, comes in third with 84% of B2B marketers distributing content through its channels.
Why are B2B marketers flocking to LinkedIn?
Because sharing content on LinkedIn works. According to 63% of responses, LinkedIn is the most effective network for content distribution, compared with 55% for Twitter and 32% for Facebook.
Similarly, a poll by Kapost found that US B2B marketers turned to LinkedIn for marketing news far more frequently than other social media sites.
Nearly half of B2B marketers looked at LinkedIn "all the time" for marketing info, compared with 30.3% who said the same for Twitter and 15.8% for Facebook.
Only 7.4% of B2B marketers never looked at LinkedIn for marketing news. That number is the lowest response rate for that frequency and the only one in the single digits as you can see in the below bar chart.
LinkedIn's US ad revenues come via Talent Solutions and Marketing Solutions and includes LinkedIn's new Direct Sponsored Content and Sponsored Updates programs—will climb 21.1% to $511.8 million in 2015.
Mobile and Sponsored Update advertisements are driving the company's ad revenue growth. The social network's mobile ad revenues will undergo massive growth through 2016, the last year of our forecast, fueled by its successful mobile monetization and small revenue bases.
The financial success of LinkedIn along with its popularity with B2B marketers exhibits that—in the realm of social networks, LinkedIn is a viable competitor—providing a fertile ground for its users to interact.
Need help utilizing your LinkedIn account to its maximum potential? Contact us today to help you form a successful social networking strategy!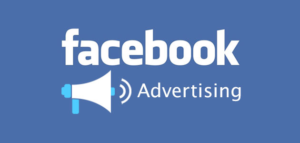 Definitive Guide To Building Your Brand Presence on Facebook Facebook dominates social media, and that's why both B2B and B2C companies must have a strong
Read More »