Improving Your Paid Ad Campaign Performance
There are at least 23 things you can do to improve the performance of your paid ad campaign. We have broken them down into six categories: Ad Format, Audience, Design, Copy and Placement and in upcoming posts we will break down the tactics within each category that we use to improve performance for our clients.
As a paid media company, we understand the power of advertisement and its ability to reach people on different platforms. Paid ads give you an opportunity to get your product or service in front of a target audience quickly. While there is no guaranteed formula for success when it comes to paid advertising, there are several techniques that can be used to improve the performance of your paid ad campaign. In this blog post, we will discuss the various techniques and tactics that can be used to improve your PPC advertising performance.
We'll start with Ad Format and look at five methods that you can use to optimize your ads for better results.
Let's get started!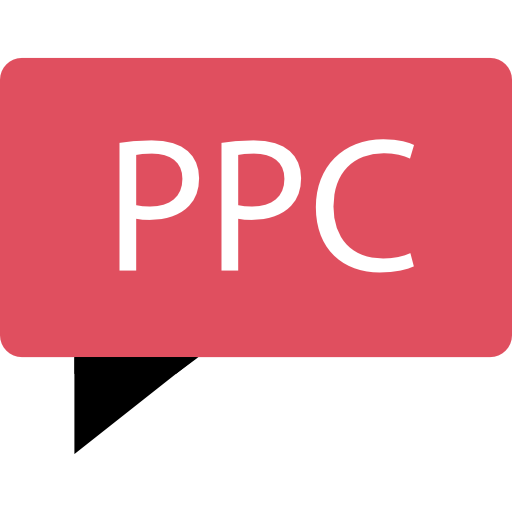 Choosing the right ad format for your paid ad campaign is an important decision that can make or break a successful ad strategy. It's essential to understand the unique advantages and disadvantages of each type of ad format, such as search ads, display ads, performance max ads, video stories, and carousels.
For instance, Search Ads may provide more impressions than other ad formats but it requires more keyword research and optimization expertise; Display Ads are great for reaching a larger audience and can be used to build brand awareness through creative visuals; Performance Max Ads offer more advanced targeting options and will help you hone in on the most valuable users; Video Stories are fantastic for engaging viewers with a multi-dimensional experience involving sight, sound and motion; lastly Carousels increase engagement by giving people multiple opportunities to click. When creating a digital ad campaign it's important to consider which ad format best suits your business goals before making any decisions.
A search ad is an online advertisement that appears in the form of a text-based link next to organic search engine results. These ads allow businesses to target keywords related to their product or service and appear as sponsored content, giving them higher visibility in the search results. Search ads are used by companies to increase website traffic, brand awareness, and ultimately, sales.
Why are search ads important in advertising?
Search ads can be a powerful tool when used strategically, allowing businesses to reach target audiences more quickly. With search ads, advertisers select the most relevant keywords that people use when they search online and include them in the ad copy – this helps search engine algorithms identify and surface your search ad in front of people who are searching for a product or service.
To optimize search ad performance, you should use data-driven insights to make smart decisions about which keywords will be most effective, in addition to continually testing and experimenting with different types of search ads to see what resonates best with different kinds of target users. Ultimately, having an informed approach when selecting keywords for search ads will maximize the number of clicks and visits from potential customers.
What is an example of a search ad?
Headline: Get Professional Online Marketing Services
Description: Need help with your online marketing strategy? We can help. Get professional online marketing services today!
URL/Display URL: www.example.com/online-marketing-services
These types of search ads are great for businesses looking to drive website visits from potential customers or clients who are actively searching for related products or services.
A display ad is an ad that appears on websites, apps, and social media channels, usually in the form of banners or videos. It is targeted to a specific audience based on factors such as demographics and past behavior. Display ads are used to build brand awareness and can be used for remarketing campaigns to increase customer engagement and sales.
Why are display ads important in advertising?
Display ads are often used to increase brand awareness, promote products or services, and build an online presence. To get the most out of display ads it is important to make sure they are targeted towards the right audience and platform, as well as implemented strategically.
The key to optimizing display ads is to ensure that they have high quality visuals, are relevant to the target audience, and use a clear and concise call-to-action. Taking steps such as split testing different display ads against each other can also be effective in determining which display ad attracts more attention and provides better results for your business.
What is an example of a display ad?​
Headline: Get Healthy & Glowing Skin Now
Description: Our vegan-friendly skincare products are designed to keep your skin looking and feeling its best. Shop now!
Image/Video: A picture or video showcasing the product range
URL/Display URL: www.example.com/skincare-products
These types of display ads are great for businesses looking to drive awareness and sales from potential customers who may be interested in their offering.
Performance Max is a new goal-based campaign type that allows performance advertisers to access all of their Google Ads inventory from a single campaign. It's designed to complement your keyword-based Search campaigns to help you find more converting customers across all of Google's channels like YouTube, Display, Search, Discover, Gmail, and Maps.
How does Performance Max help increase campaign performance?
Performance Max Ads are designed for maximum impact with limited investment. These ads use advanced optimization techniques such as dynamic creative optimization (DCO) and sequential targeting in order to deliver maximum results from a minimal budget.
Performance Max helps increase campaign performance by providing users with an extendable platform that enables optimization of digital marketing campaigns. It allows users to customize and manage campaigns in one unified interface, and it provides helpful analytics for measuring the results of those campaigns. It also provides personalized recommendations that enable businesses to reach their desired goals quickly and efficiently.
What is an example of a performance max ad?​​
Headline: Get Behind the Wheel of Your Dream Car
Description: Find your perfect car with our vast range of new and used vehicles. Shop now!
Image/Video: A picture or video showcasing different types of cars from their selection
URL/Display URL: www.example.com/cars
These types of ads are great for businesses looking to increase sales from potential customers who may be interested in their offering. They allow you to target more people, faster, and with greater precision – helping you maximize the results from your campaigns quickly and efficiently.
Video stories are short videos that tell an engaging story about a brand or product. These types of ads have become increasingly popular on social media platforms such as Instagram, TikTok and YouTube due to their ability to captivate an audience with compelling visuals and sound effects.
How do video stories help increase campaign performance?
Video stories are a powerful tool for creating impactful campaigns. Stories have the power to inspire, connect, and motivate people in a unique way that plain facts or figures cannot. Structured video stories are particularly effective for communicating the message and objectives of campaigns; the combination of audio-visual elements, combined with an emotionally engaging narrative, create an emotionally resonant connection with viewers that can be difficult to achieve using other forms of content. This can translate into improved campaign performance as more people become engaged and start sharing the video story across their networks.
To optimize video stories, you should focus on creating a high-quality video with a clear narrative that speaks to the target audience. Additionally, you should use data-driven insights and testing methods to identify which videos are performing best in order to create better campaigns in the future.
What is an example of a video story ad?​​​
Headline: Exploring the World with XYZ Travel
Description: Follow us as we explore some of the world's most breathtaking places.
Video: A montage of clips featuring stunning natural landscapes, vibrant cityscapes and other memorable locations – all accompanied by uplifting music
URL/Display URL: www.XYZTravel.com
This type of video helps to create an emotional connection with potential customers, allowing them to imagine themselves in these exotic locations. It also offers potential customers a glimpse into what traveling with XYZ Travel would be like, which could lead to more conversions and sales.
Similar to flipping through the pages of a carousel book and being able to preview all the content from one page, carousel video stories allow viewers to click through multiple video panels in one video message. They're often used on social media platforms such as Instagram and Facebook as an effective way to showcase products or services.
How do you optimize carousel ads?
To optimize carousel ads for maximum results, it's important to choose visuals that reflect your brand identity and convey a clear message to the viewer.
A few key areas that should be considered when putting together carousels are creative design, strong targeting, and relevant messaging. When done correctly, carousels are not only extremely attractive and eye-catching but can also dramatically increase user engagement and overall ROI.
An important part of carousel stories is to make sure that each item included in the carousel is striking. The carousels should tell a story that is purposeful and cohesive – and be sure to create a call-to-action for your customers to deepen engagement. Additionally, keep carousel stories short and sweet so customers feel compelled to click through for more information. Finally, keeping carousels fun by swapping out ads regularly can ensure you're capturing viewers' attention with every new story they see.
What is an example of a carousel ad?
An example of a carousel ad could be an advertisement for a car dealership. The carousel would feature different cars from their selection, with visuals that showcase the features and benefits of each model. This can be combined with engaging copy to create an effective way for customers to learn about different makes and models without having to visit the physical store. Additionally, including a call-to-action such as "Shop Now" at each step of the carousel encourages viewers to take action after viewing.
These are just some examples of how businesses can use video stories and carousels to increase your paid ad campaign performance. By using these tools in combination with other strategies such as smart targeting, companies can amplify their reach and get more people interested in their products and services.
We hope that this article on five tactics that you can use to optimize your paid ad campaign for better results useful and insightful. Stay tuned for future posts in this series.
If you're looking for help with your Google Ads campaign, contact Braveheart Digital Marketing. We're a
PPC agency in Manchester, NH
that can help you create a successful campaign and achieve your business goals. Get in touch today to learn more!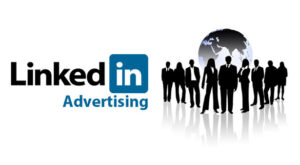 LinkedIn: the Number One Network for B2B Marketers In the last couple of years, LinkedIn has transformed from merely a professional networking and job-seeking site
Read More »