Why Do Jewelry Stores Fail at Storytelling?
There are few purchases in our life that emote more emotion than jewelry. We buy jewelry to mark significant dates in their lives – engagements, weddings, birthdays, anniversary's, promotions, etc.
Each jewelry purchase has a backstory, which is why I am astonished to find online jewelry stores focus just on the product and not the emotional connection with the piece of jewelry.
Take Blue Nile for example. One of their featured products on their home page is a Aquamarine and Diamond Halo Loop Dangle Pendant which sells for $2,300.
These are the words that Blue Nile uses to sell this beautiful pendant:
This beautiful drop pendant showcases an exceptional pear-shaped aquamarine gemstone suspended from a delicate diamond loop halo of brilliant diamonds set in 18k white gold.
That's it? Just 25-words. Cold and sterile is what comes to mind when I look at this page.
Its not just Blue Nile that does this. Look at Cartier one of the premier brands in the world.
There is no price on these beautiful earrings, but you can be sure they cost a pretty penny. And Cartier displays these earrings with 55 words and one picture. Not very compelling.
Compare those two examples with how Rolex positions its watches.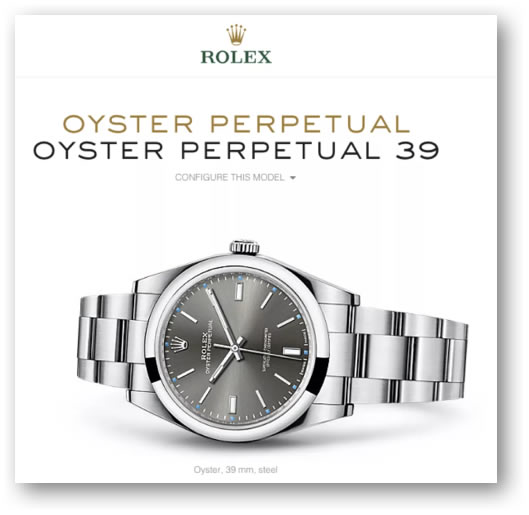 Notice the difference? Rolex uses lots of pictures and 439 words to evoke why you want to own this particular watch? See the difference in language here between the Blue Nile page and the Rolex page? Blue Nile uses very few words that are product specific. While Rolex talks a lot about the product, it is also using evocative language to make you feel invested in the product.
There was a great interview recently on eMarketer with Simon Sproule, Aston Martin's global director of marketing and communications, about advertising to high-net-worth consumers.
While Aston Martin are focused on the luxury market there are learnings from their approach to storytelling that is applicable to all companies in all markets, especially Jewelry retailers.
Aston Martin's approach to storytelling and marketing is based on this according to Sproule:
"If you're talking about content in the sort of broader sense of the term, storytelling is the way in which we engage with the high-net-worth market on a personal basis. There's a baseline to the brand, which is a story and a set of values that we tell consistently around the world. One of the hallmarks of the great luxury brands, of great brands in general, is the consistency of storytelling."
If your jewelry store does not have a story to tell about your products then they are just selling another commodity. You have no way to differentiate your brand or your business. Creating a brand story is about building something that people care about and want to buy into.
It's about thinking beyond the utility and functionality of products and services and striving for the creation of loyalty and meaningful bonds with your customers.
A brand story is not just a catchy tagline that's pasted on a billboard to attract attention for a week or two. Your story is the foundation of your brand and a strategy for future growth.
What story are you telling your customers?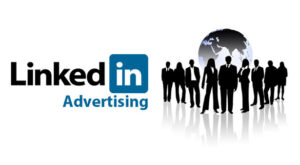 LinkedIn: the Number One Network for B2B Marketers In the last couple of years, LinkedIn has transformed from merely a professional networking and job-seeking site
Read More »