How To Improve The Performance Of Your Facebook Business Page
A recent article by Neil Patel on quicksprout.com titled How to Steal Your Competitor's Facebook Fans highlighted one of my favorite Facebook analytics tools, Fan Page Karma .
Fan Page Karma allows you to analyze any Facebook business page as well as compare any two Facebook business pages head-to-head. The software offers tremendous insight into what is working and what is not working with a company's social media marketing strategy.
When we first meet with clients to talk about their current Facebook business social media strategy they usually have two main concerns:
The first step in analyzing the performance of a Facebook business page is to compare it to a competitor's. When we do that with Fan Page Karma, this is the type of data that we get:
What I like about the data from Fan Page Karma is that it gives me a high level view about what is working and what is not. What is the growth rate of the fans? Are they engaged with the content? Is the company interactive with fans or are the interactions one-way?
From those results, I can dive further into a more in-depth review. For example, one of the things we analyze is the type of posts that clients make on Facebook?
For example, the data tells me that the client (bottom right) mainly posts pictures on Facebook, while its competitors post a lot more links and status updates.
So what type of content is right? To answer that question you need to know what type of content has the highest level of engagement.
This is a familiar four-section quadrant with the upper right quadrant being the most desirable one. From looking at the engagement level it is clear that pictures (red) do provide the highest engagement levels while video (green) and links (yellow) have the lowest level of fan engagement.
Based on this data, one of the recommendations to our client was to continue posting pictures and to cut back on posting videos and links as their fans were not as engaged with that content.
To find out more about how you can produce more engaging content on Facebook, contact us today.
If you need help amplifying your website content via social media, contact Braveheart Digital Marketing. We're a social media agency in Manchester NH that can help you reach your target audience and achieve your marketing goals. Contact us today to learn more!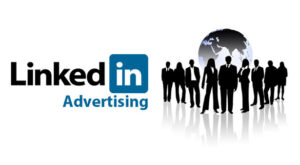 LinkedIn: the Number One Network for B2B Marketers In the last couple of years, LinkedIn has transformed from merely a professional networking and job-seeking site
Read More »