Social Media as Distribution Channels For B2B
I was reading the 2020 Content Marketing Trends Report and it reinforced my belief that social media is an increasingly important distribution channel for B2B marketers.
When asked what social media platform they use to distribute content on, 96% say that LinkedIn is their primary distribution channel followed by Twitter, Facebook, and YouTube. Interestingly, for all the buzz about Medium (6%), Periscope (6%), and SnapChat (5%), these channels are still heavily underutilized by B2B marketers.
When it comes to the effectiveness of those social media channels, Once again, B2B marketers rated LinkedIn most effective (64% last year vs. 66% this year). The effectiveness ratings of YouTube and Instagram also increased slightly, and Twitter's rating stayed the same.
B2B marketers are also using paid promotion to amplify their message across social media channels using tactics like promoted posts or social ads. The one amplification tactic that is growing in popularity is content discovery tools which increased from 36% of marketers using it last year to 45% this year.
Social media marketing is changing and evolving for B2B marketers. Does your strategy need to be updated or refreshed? Is yes, then contact us today!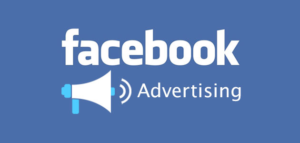 Definitive Guide To Building Your Brand Presence on Facebook Facebook dominates social media, and that's why both B2B and B2C companies must have a strong
Read More »