Social Media as Distribution Channels For B2B
I was reading the B2B Content Marketing Report and it is clear that social media is the top distribution channel for B2B marketers.
Interestingly, as we came out of the pandemic, the number of in-person events increased and many marketers used that as an opportunity to present content and ideas.
Looking a little deeper at the 95% of marketers who use social media as a distribution channel, LinkedIn continues to be the dominant choice for organic distribution.
One interesting stat is the increase in the use of YouTube, not surprising considering the rise in the use of video. The use of TikTok inched up to 9% from 5%.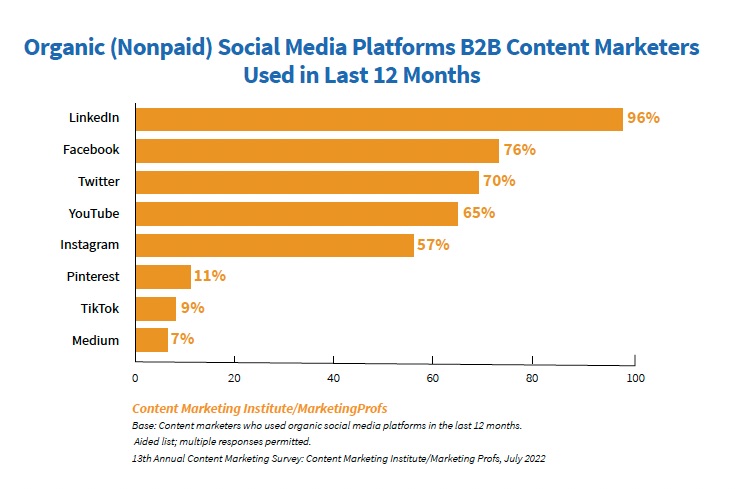 As to what is the most effective social media network from an organic content distribution standpoint, LinkedIn is the clear winner. The interesting data point here is that Facebook is the least effective, with 37% of respondents saying it was not very or not at all effective for distributing content.
B2B marketers are also using paid promotion to amplify their message across social media channels using tactics like promoted posts or social ads.
One change we noticed during the pandemic was the use of paid content distribution dropped Year-over-Year from 81% to 67% as companies moved money from top-of-the-funnel paid awareness activities in the pandemic economy to mid-funnel awareness activities, lead generation, and direct advertising.
As expected, marketers who used paid social saw the best results on LinkedIn, while Facebook and Instagram had the lowest effectiveness ratings. 
If you need help developing content or distributing content via social media, contact Braveheart Digital Marketing. We're a social media agency in Manchester NH that can help you reach your target audience and achieve your marketing goals. Contact us today to learn more!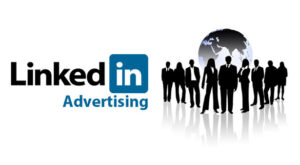 LinkedIn: the Number One Network for B2B Marketers In the last couple of years, LinkedIn has transformed from merely a professional networking and job-seeking site
Read More »