How To Select A Programmatic Advertising Agency
One of the follow-up questions we got from our recent post on programmatic advertising was how do I pick a programmatic advertising agency? There are a lot of lot of companies out there in the programmatic space. How can I make sure that I am picking the right one?
To answer that question I turned back to programmatic expert Tom Burke from Centro. This is what he had to say.
When picking the right programmatic advertising agency for your business, here are two things to consider.
The first consideration are tactical, day-to-day media-based questions. These are a bunch of boxes you should check around inventory sources and supply-side, what exchanges are they integrated in, how many PNP deals they have, what type of data they have, etc.
11 Questions To Ask A Programmatic Advertising Agency
What do you classify yourself as? A trading desk? A DSP? Something else?

What DSP do you use? is it different based on inventory type (desktop, mobile, video)? Is it your own or a 3rd party?

If you are a DSP, do you have a self-serve interface and if not, do you have any plans to put one in place?

Do you have your own direct PMP deals or do you trade on the open exchanges?

What split of retargeting vs prospecting are you proposing and can this be monitored ongoing?

What are your fees and how are they calculated?

What buy models do you support? CPM, CPC, CPA?

What post view and post-click conversion window will you apply to my activity?

Is there anything automated in your bid optimization process or is it managed by people?

What third party data providers do you typically use?

What level of transparency do you provide on reporting? Can I get a domain list including impressions served?
While you need to check these boxes, realistically the majority of the day-to-day work has become so commoditized at this point, that it would be a red flag if someone could not answer clearly any of these questions.
The second consideration is how does programmatic advertising fit into your business? This is the question that  I'd recommend, almost every agency – especially in the mid-tier – focus on answering.
The two questions I ask agency partners about choosing a programmatic advertising agency are:
The IAB released a study in May 2018 indicating that 18% of programmatic advertisers have completely brought programmatic media buying in house, while an additional 47% have at least partially done so.
If you are thinking about bringing your programmatic services in-house, here are four things to consider:
What's does "in house" mean to you?
A closer look at the IAB data indicates that few advertisers are aligned on what "fully in house" means.
For instance, some brands viewed taking their entire programmatic process in house as working directly with a DSP instead of using a creative agency to help execute buying. To others, it meant having their agency of record provide them with a programmatic strategy while their in-house team performed the media buys. 
You Will Need an In-House Team
The number of people you'll need to develop and execute your programmatic media depends on how much of the process you're bringing in house. Some brands have brought in programmatic department heads, but continue to have an agency of record with whom their experts work to develop the programmatic strategy to execute buys. Others have essentially modelled the structure of a trading desk to manage strategy and execution. Any one of these structures can work, but all require that you staff up a team of programmatic experts.
In-House Programmatic Advertising Is About Data Management
Programmatic media buying requires tons of data—collecting, aggregating, layering, and swiftly drawing actionable insights from it. Depending on your strategy for taking programmatic in house, you may need to take some or full responsibility for managing your data, which would require an experienced (and expensive) data science team.
A Long-Term Programmatic Strategy Is a Must
As with everything in digital media, programmatic advertising buying will not remain stagnant. Technology, key players, channels, and formats will continue to change and evolve. Many companies have built their entire business model on this evolution. Therefore, your strategy needs to account for, and proactively address, the constant changes in the industry.
That means hiring exceptional talent that fully understands the landscape, and can act autonomously to address innovation. It also means providing employees with ongoing opportunities to continue their industry education.
If you're looking for help with your Google Ads campaign, contact Braveheart Digital Marketing. We're a PPC agency in Manchester, NH that can help you create a successful campaign and achieve your business goals. Get in touch today to learn more!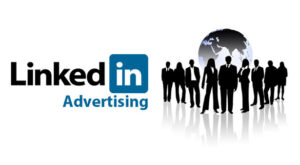 LinkedIn: the Number One Network for B2B Marketers In the last couple of years, LinkedIn has transformed from merely a professional networking and job-seeking site
Read More »